Professional Services Company
3000 square meters of W80 Tecno partition walls furnish the offices of an international firm as it opens its Milan HQ in the iconic Libeskind tower in the CityLife district.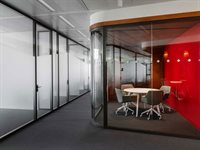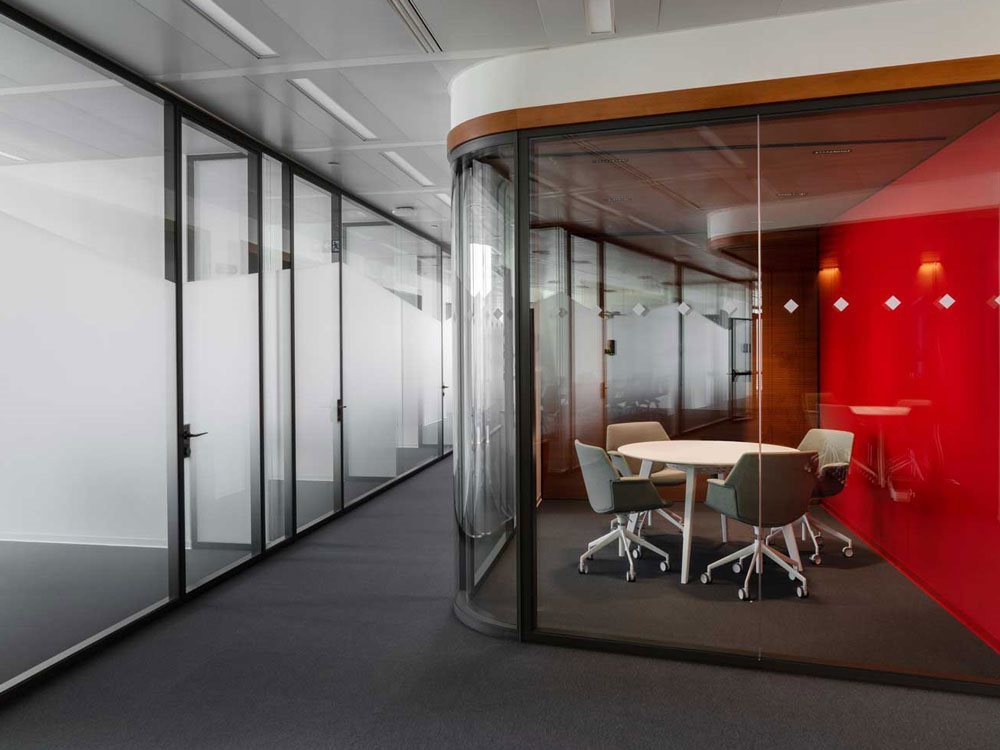 The 27 floors of the futuristic tower in the CityLife district are characterized by custom works. Every zone, from the training area to catering and cafeteria spaces, operational and management offices, and meeting and events spaces, is punctuated with W80 double-glazed partition walls with dark gray profiles, completed with 410 swing doors. The corners are defined by curved partitions, again glazed, which make for comfortable, welcoming spaces while ensuring the same acoustic performance.

The executive floors stands out for their wood slat wainscoting, acid-etched glass, and dark gray laminate panels. This combination of materials transmits a sense of sober elegance, discretion and reputation.

Tecno has also developed a special tailor-made locker system with customized smartphone access, present on every floor.

The company once again confirms its expertise in creating tailor-made projects that respond to specific functional needs while communicating the high professional and qualitative standards of a brand.


Location
Milan

Client
Professional Services Company

Timing
2021

Photocredit:
Andrea Martiradonna