From the archives: NOMOS
A design which changed our way of thinking about the object that is the table forever. Nomos is the pioneer of all shared structure systems and a recognised icon of industrial design.

During a visit to Norman Foster's studio to present Tecno as a possible partner in the interior design for the Hong Kong and Shanghai Bank, the director of Centro Progetti Tecno noticed a type of table he had never seen before. The table had been designed by Foster in 1980 for his own studio. Hence began the project, which lasted more than two years, to transform the still somewhat schematic—and in some ways artisanal—design of the tables in Foster's studio in to a complex and varied system of industrially produced office furnishings.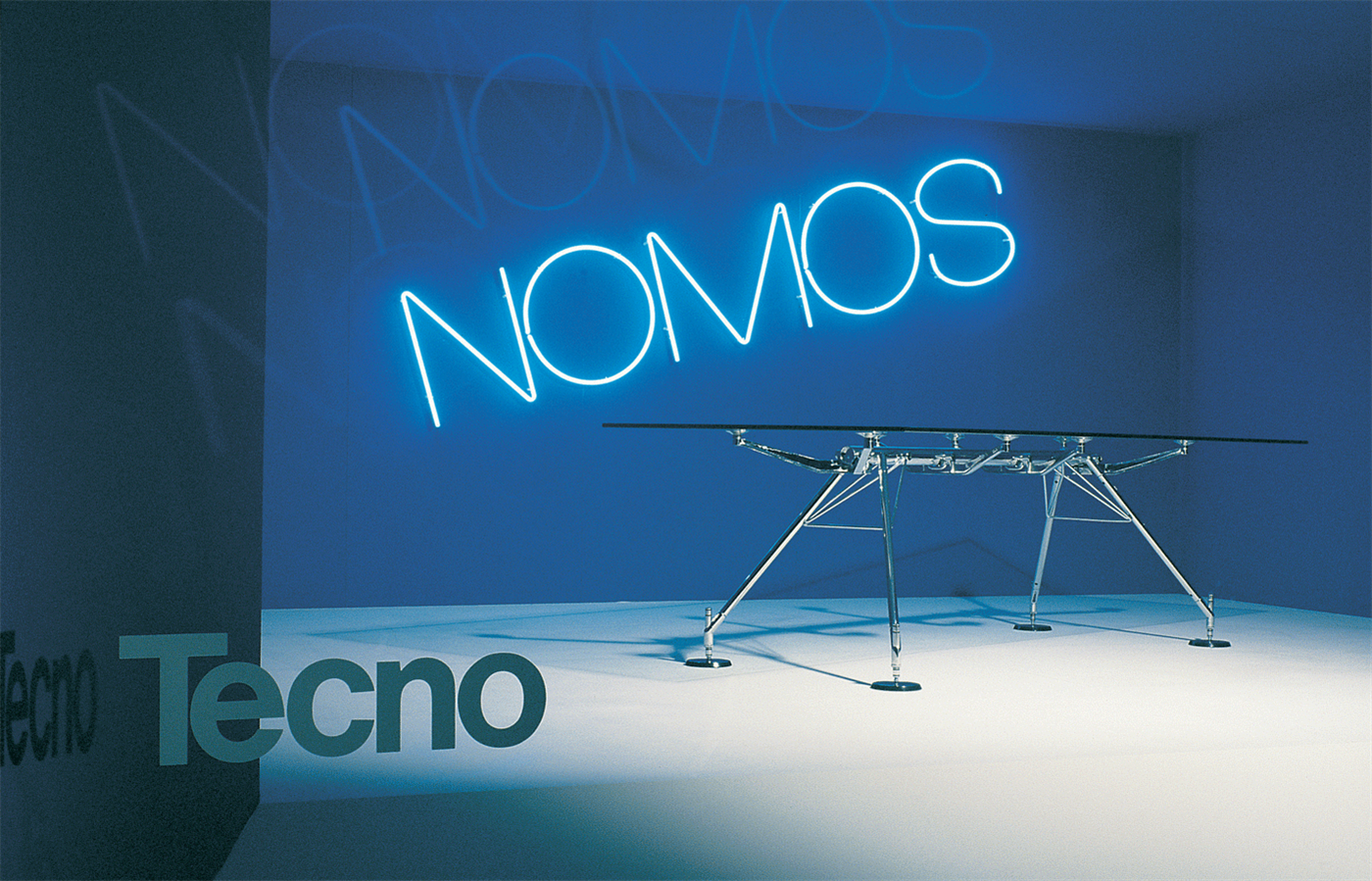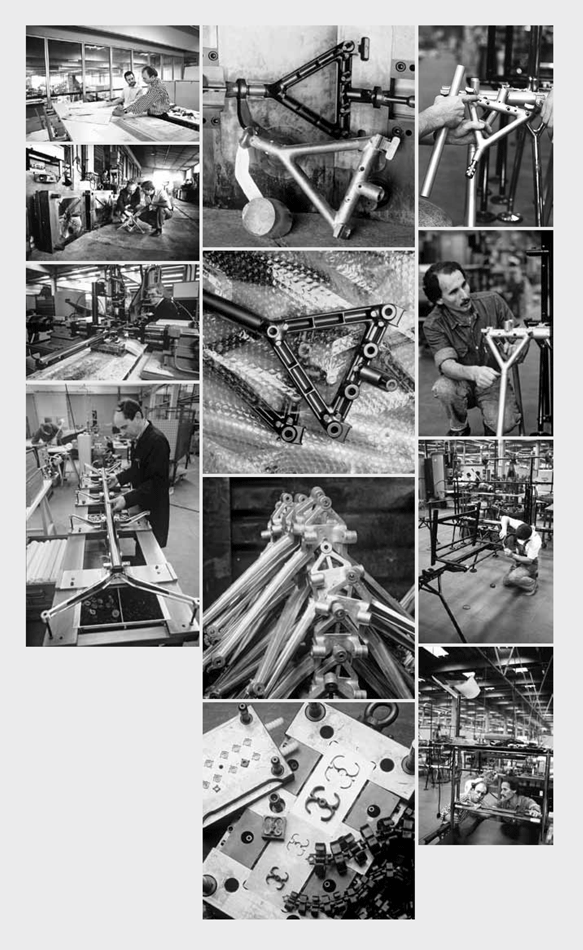 Unending stream of designs
Foster and Tecno have always had idioms particularly agreeable to constituting a relationship: a choice of great clarity and consistency, meaning certain value. Their meeting, followed by two years of work, results in an unending stream of designs by Foster followed by no fewer models and prototypes created by Tecno to achieve an industrial result nearly identical to the original.

Nomos was originally conceived by Foster and his collaborators to generate a system for the new Portland Street studio in London, but over the years it proved capable of performing other functions too and became a furnishing accessory that meets a multitude of needs, an authentic system that has furnished public and working spaces the world over.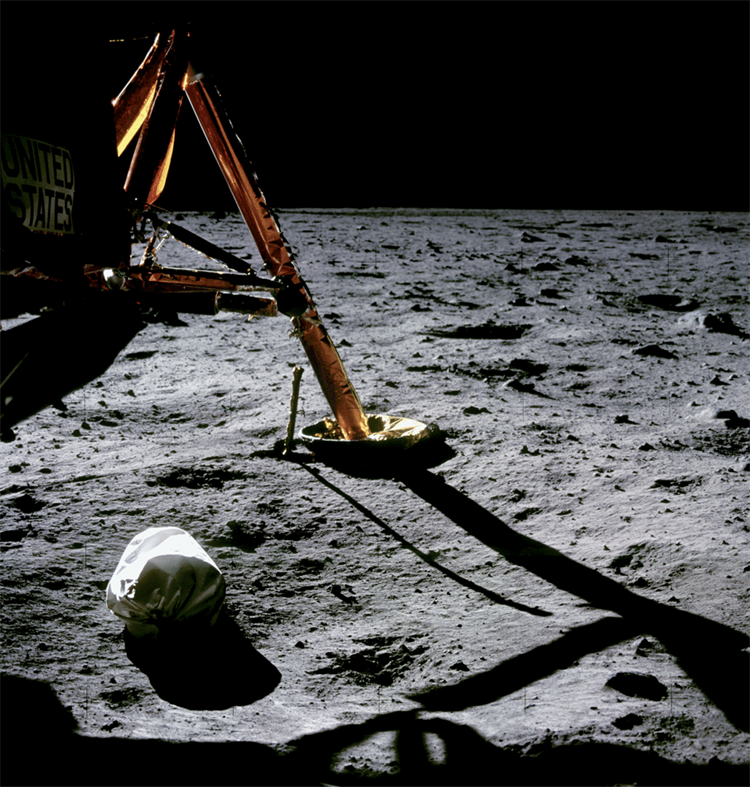 Like the LEM landed on the Moon
Nomos was born as a declined platform, supported by a spine and four inclined legs ending with the feet modeled like those of the LEM, the lunar module that in 1969 allowed US astronauts to touch the ground of the Moon.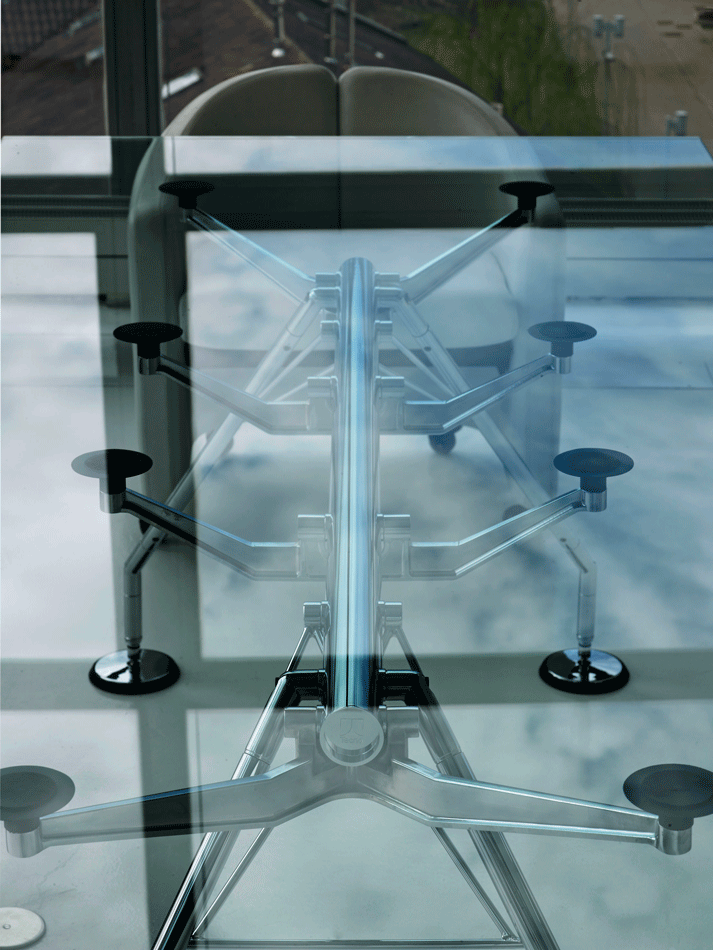 Evolution to the system

The basic concept is simple: a surface rests on a structure with a central backbone, 2 side support arms and 4 tilted, projecting legs, analogous to the structure of vertebra and ribs of the human body.

Conceived as a solid skeleton with a zoomorphic aesthetic, it allows the dry construction of a wide range of compositions that can be adapted to multiple uses, from individual workstations to large meeting tables, to the latest desk sharing solutions. Versatile and extremely resistant, Nomos today also boasts the intelligence of io.T.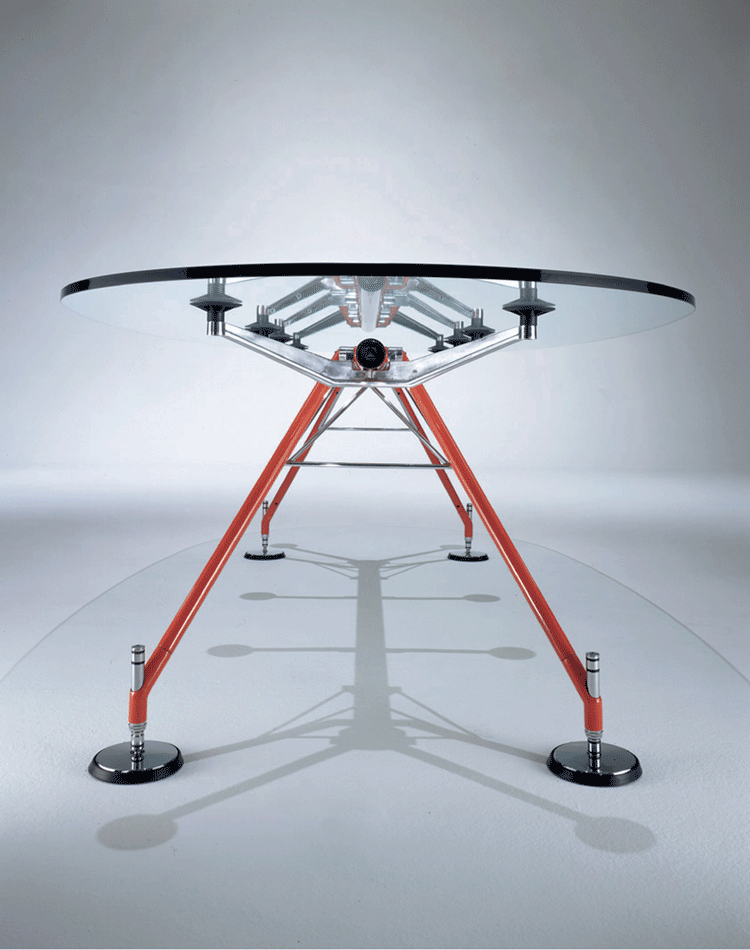 Millennium
A new table to mark the Millennium. In the quest for another classic shape, smooth curves were investigated, which encourage better eye contact across its length, making it feel friendly. Frames are expressed in a vivid palette – red, yellow, blue and white - with elements in bright chrome. A more classical option has a chrome frame with the secondary elements in black.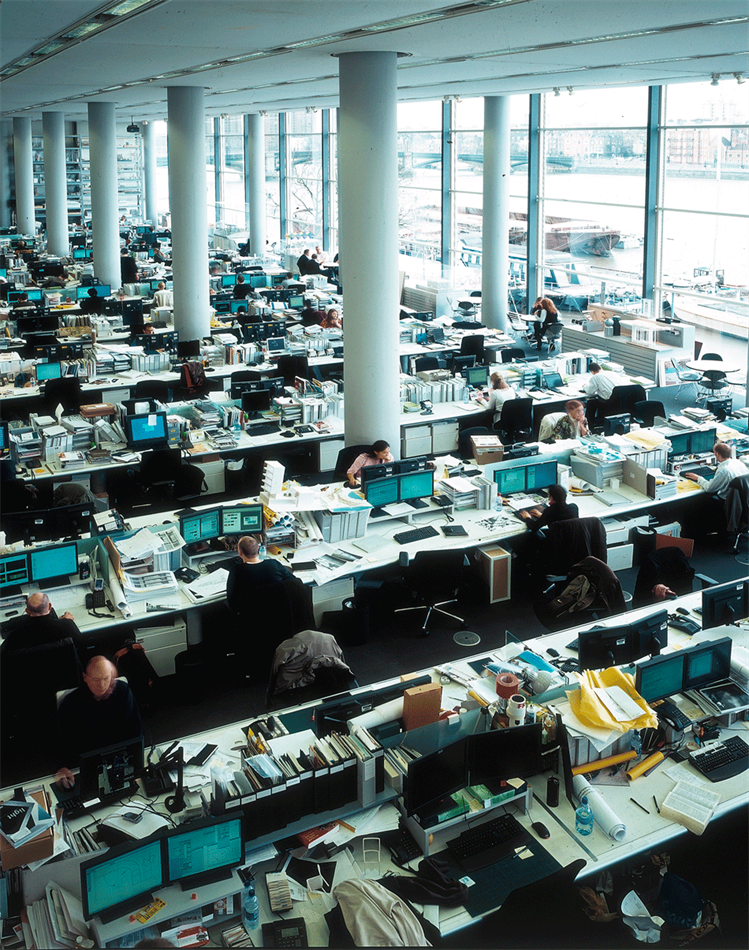 Nomos reigns over everything
Nomos is law: the rhythm that the world imposes on its complexity; measure that comes from the breath of things. Nomos is not an abstract system of prescriptions, but rather the source moment of the norm: the recognition of a need that becomes a project.

Thus Tecno and Foster Associates have decided this ancient word for their work. Nomos is based on freedom within rules - rules which are based on the ergonomics of the human trame, standing or sitting, the rapidly changing communication technology and the servicing it requires.

'Nomos reigns over everything' (Hesiod, Theogony, 66)