From the archives: Totem, Tlinkit
In the words of Gae Aulenti "the architect must be able to read the context because the roots are often hidden and underground. Knowing how to recognise them and reveal them is the great task of historically reinterpreting a place".

It is a focus on context that led to the birth of cutting-edge solutions for working from home in the Nineties: the Totem multifunctional desk and storage unit and the unusual Tlinkit seat, projects devised with Tecno following the intensive partnership on the system of Kum storage units and meeting tables.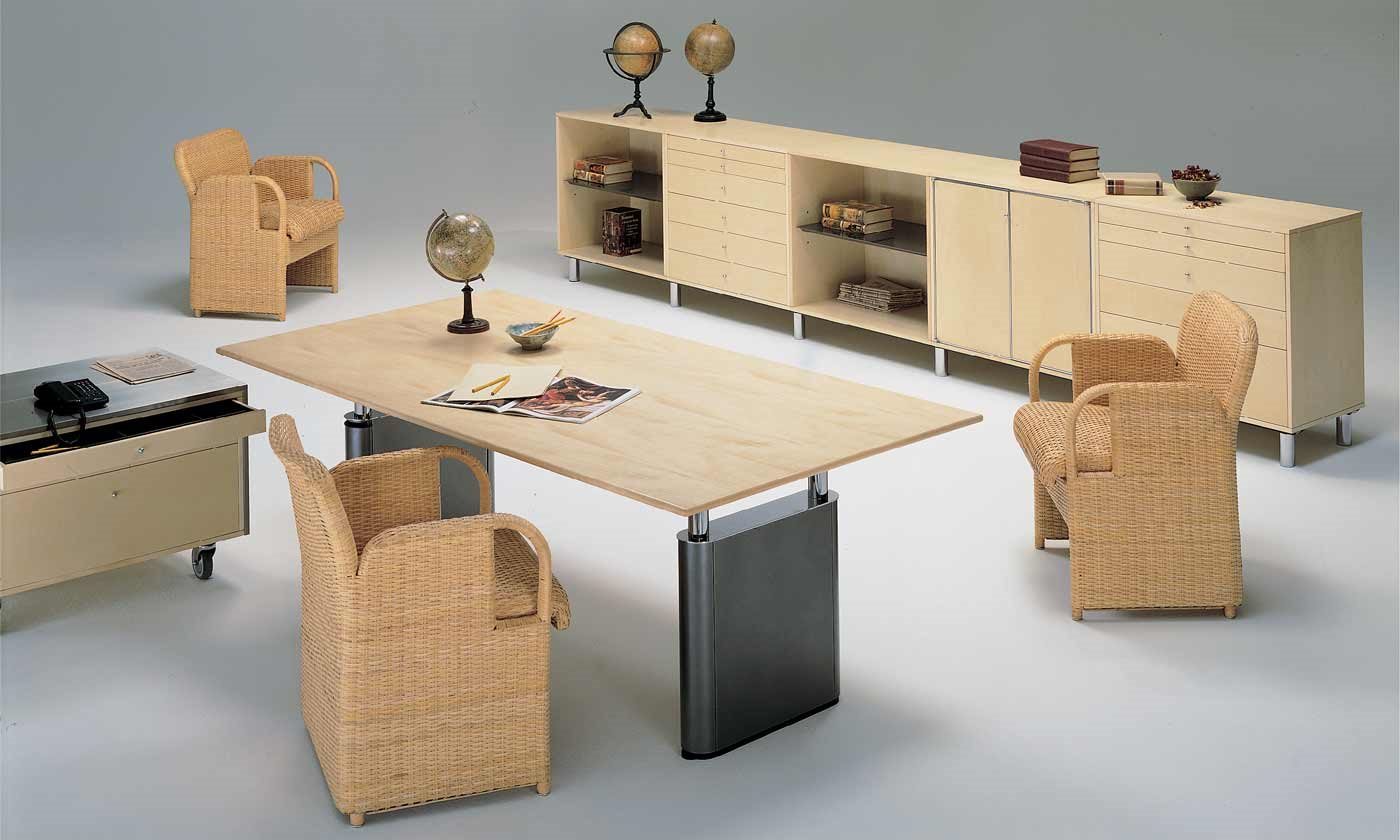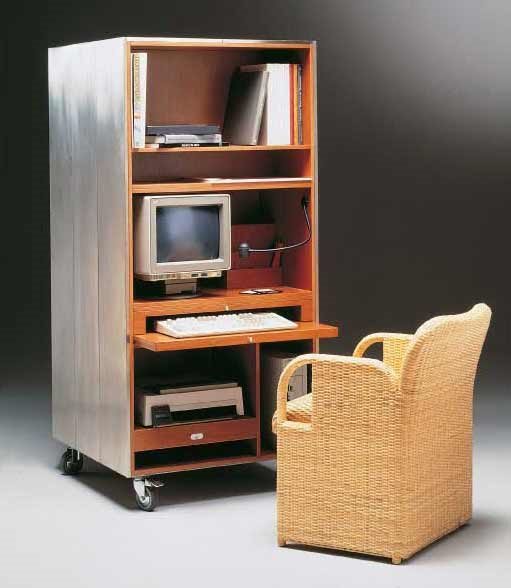 The office at your fingertips
Totem can be used for storage, as a desk, and it sums up the home office. The multifunctional service structure proposed in 1991 accommodated the most various requirements of working from home before the concept of smart working was even coined. So delocating part of the activities, to areas at various distances from the headquarters, was the solution to both strategic market requirements and operational and managerial ones, giving rise to the spread of increasingly horizontal and capillary facilities.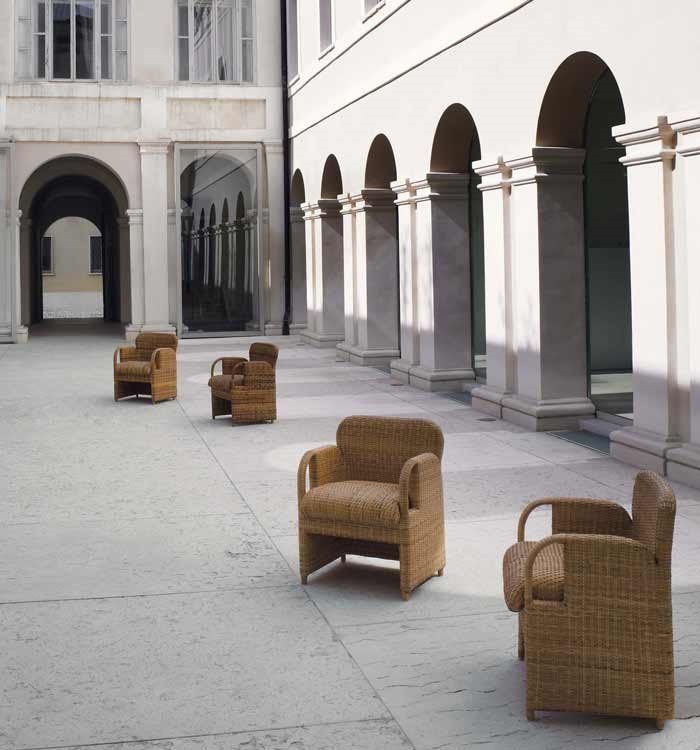 Comfort and simplicity
With a rattan frame covered with natural Canna indica fabric, Tlinkit has an unmistakable design summed up in a compact shape. Packed with exotic suggestions yet without foregoing simplicity, the seat adapts to any situation and is devised for hybrid indoor and outdoor settings.