io.T
빠르게 변화하는 하이퍼 디지털 시대에 혁신적이고 독창적인 사고는 매우 중요합니다. Tecno는 사무용 가구의 사물 인터넷을 도입하여 물리적 공간과 디지털 공간이 합쳐진 새로운 형태의 작업공간을 만들어냅니다.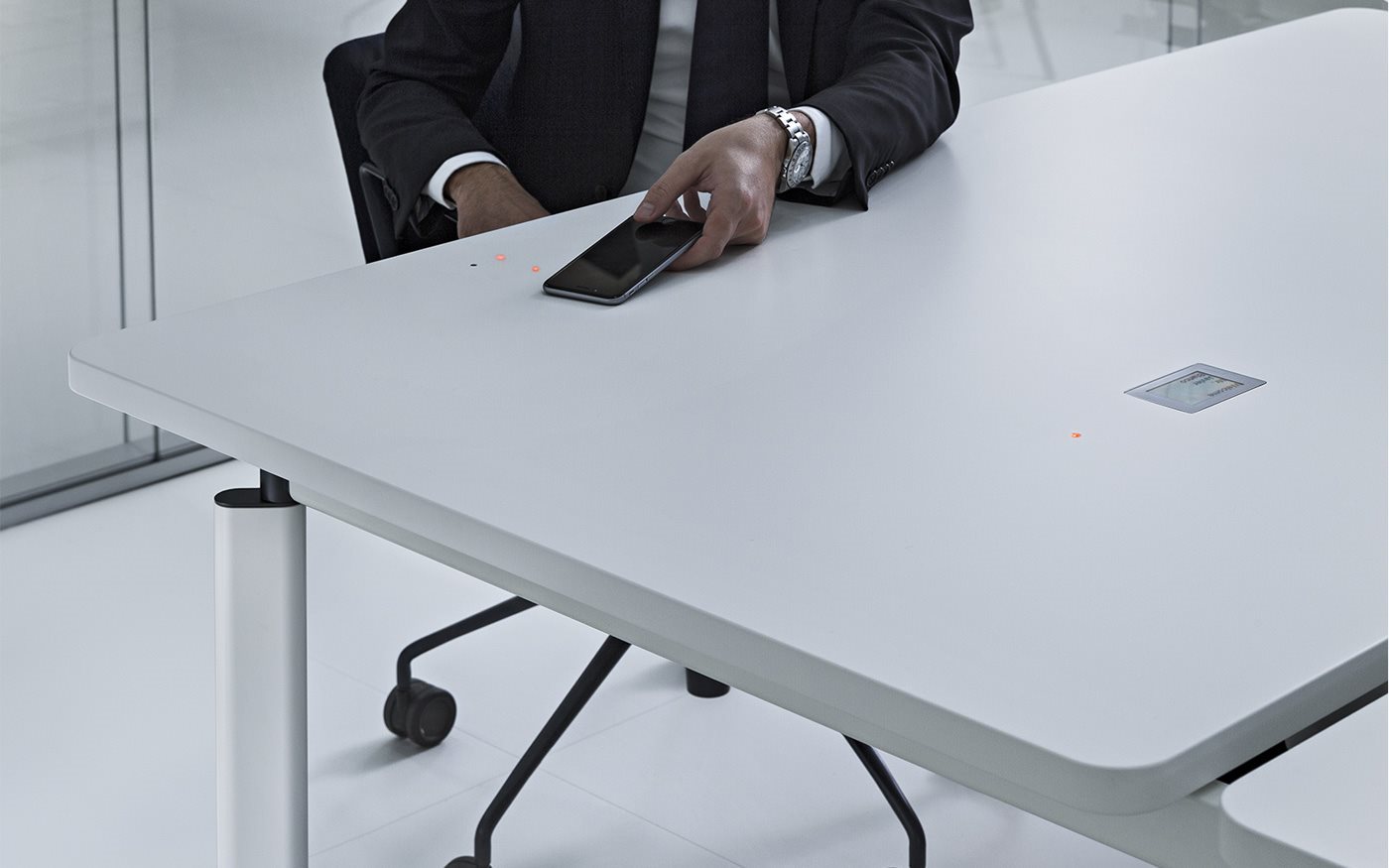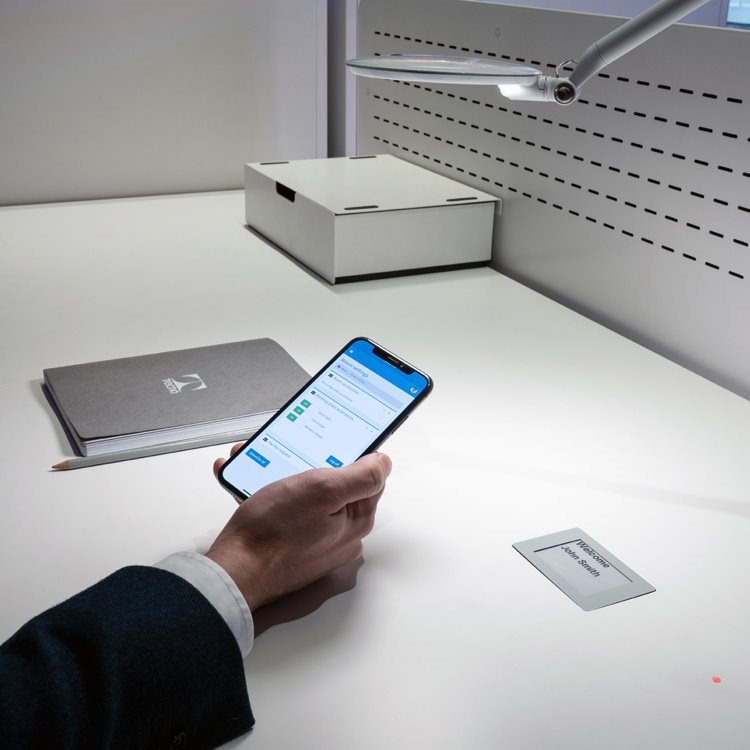 Furnishings interconnected
io.T constitutes the first system of furnishings interconnected with the environment which - thanks to invisible sensors incorporated into the product - can activate functions useful to the user and send information in real-time to allow resource optimisation. Access control, personnel recognition, workstation or meeting room bookings, managing the environmental micro system are just some of the functions that can be activated using Dina – Connecting Spaces, the platform developed to satisfy the many requirements of new workplaces with a single software solution.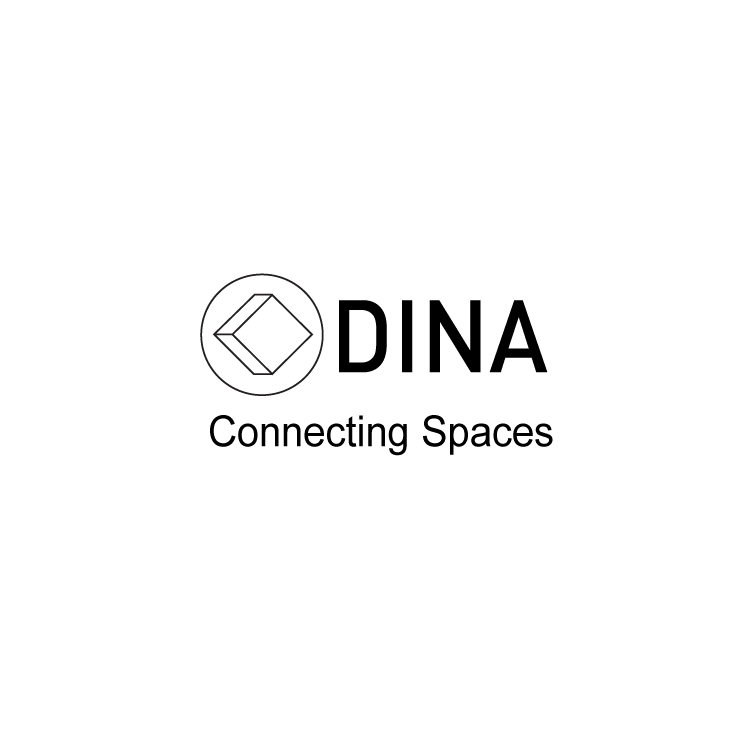 DINA – Connecting Spaces

A booking platform and a customised profiling system that turns the user into a recognised person. A multi-protocol software designed to recognise and control more than 25 communication protocols for lights, curtains, air conditioning, audio and video systems without any integration and expansion limits. A booking platform and personalized user profiling system that transforms users into recognized people. A multi-protocol software able to detect and control more than 25 communication protocols of lighting, curtains, air-conditioning, video and audio, monitors, with no integration limits and expansions.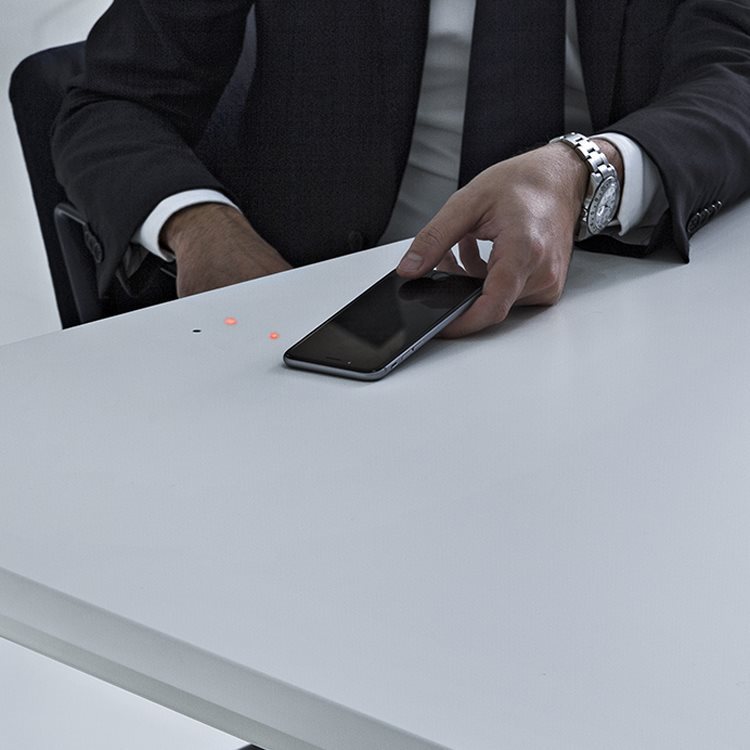 User recognition
Users profiled are identified by Dina, which recognises their profile type (visitor, worker on site, worker off site) and preferences. The system links the person and their requirements to the location and workstation in use, activating the services incorporated into the io.T furnishings.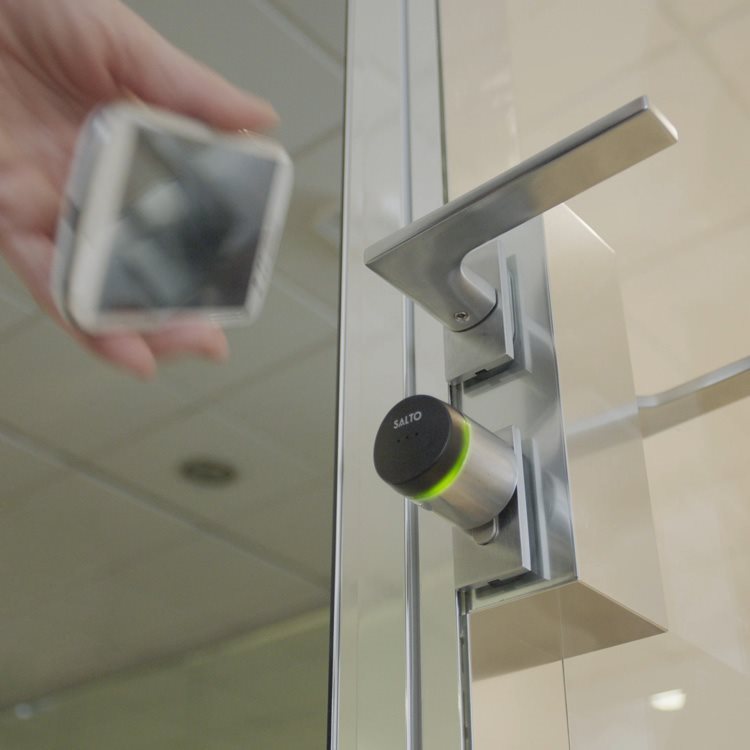 Access control
Dina is interfaced with the company's access control and security system, and the information exchange takes place in real-time. Access to offices and meeting rooms is permitted thanks to mechatronic locks that can be opened using specific enabled NFC/BT devices.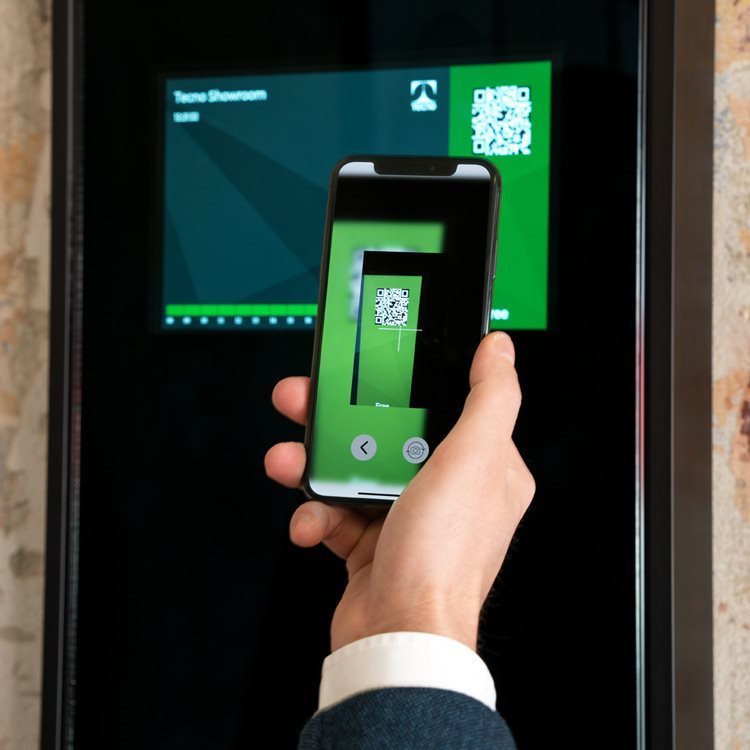 Workstation and meeting room booking
The remote booking system incorporated into the Dina software grants access to meeting rooms and workstations which can be activated via PIN or QR CODE. The smart response for co-working environments and the dynamic management of new workplaces where no allocated workstations are envisaged.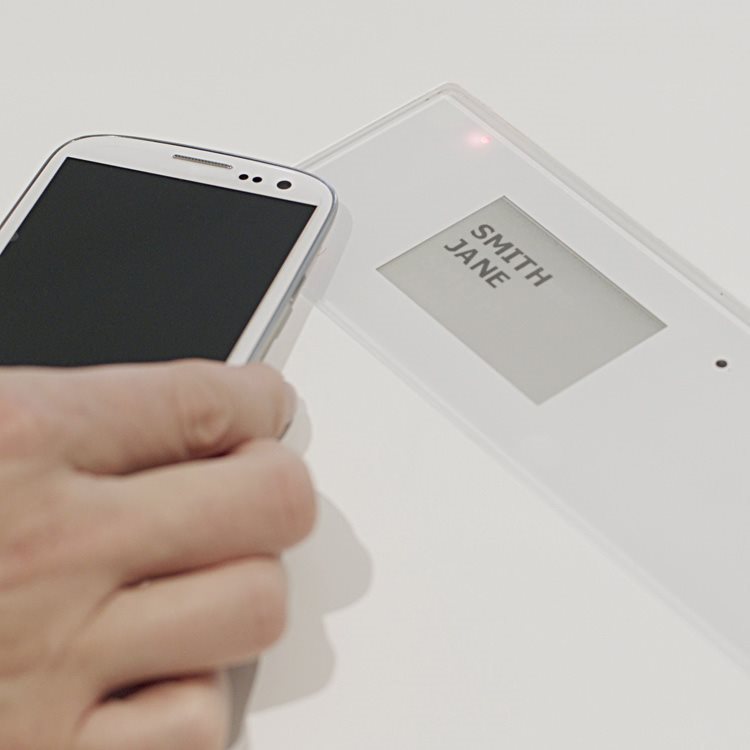 Comfortable settings
io.T furnishings are fitted with individual sensors designed to control and adapt - according to the user's preferences - the workspace and meeting rooms in terms of temperature, lighting, height of worktop, remote data access and audio and video management. Usage data are sent in real-time to the control room which regularly updates these variables, providing the facility manager with information for resource optimisation.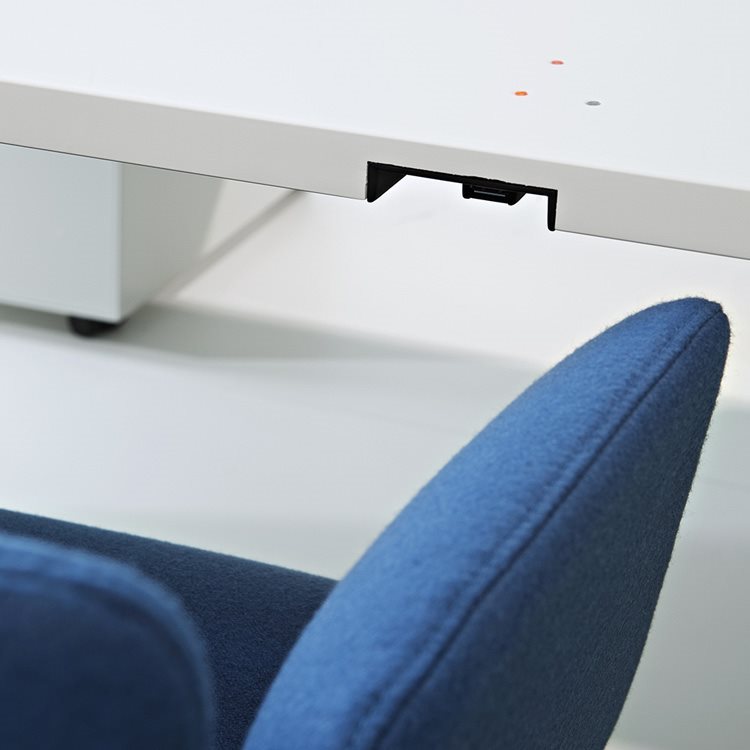 Update capacity
The system is open and can be updated and integrated with the main protocols. It can be updated locally or remotely.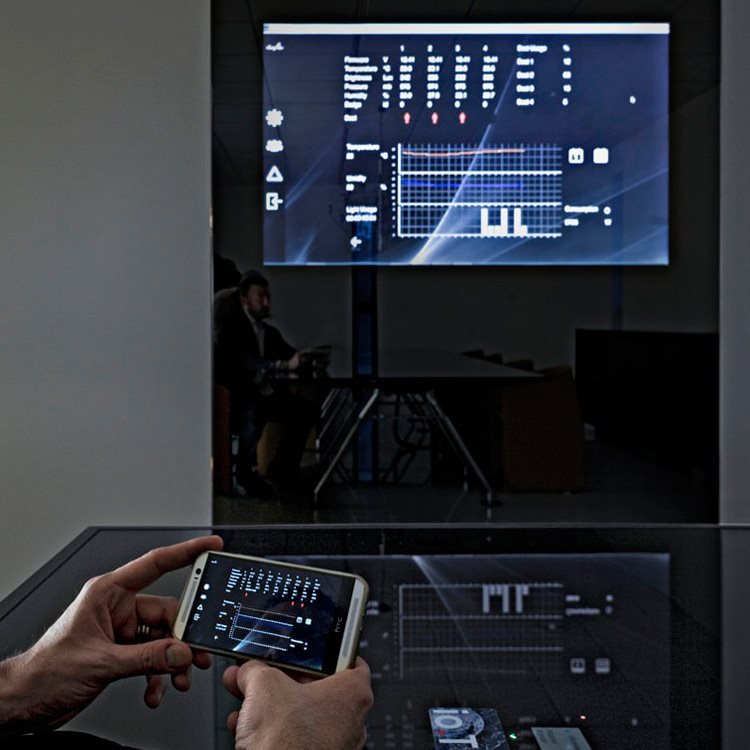 Data management
The software allows the Facility Manager to access the data collected by the sensors sent to the control room in order to improve the overall building management. Information such as the occupation of workstations and rooms, the usage hours meter, access data, fault or failure reporting are made available in real-time.