The head offices at Antwerp are the company's gateway to the world, from which it exports to more than 95 countries worldwide. They are furnished with series production and custom furniture, in rooms divided by W80 walls.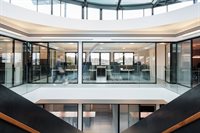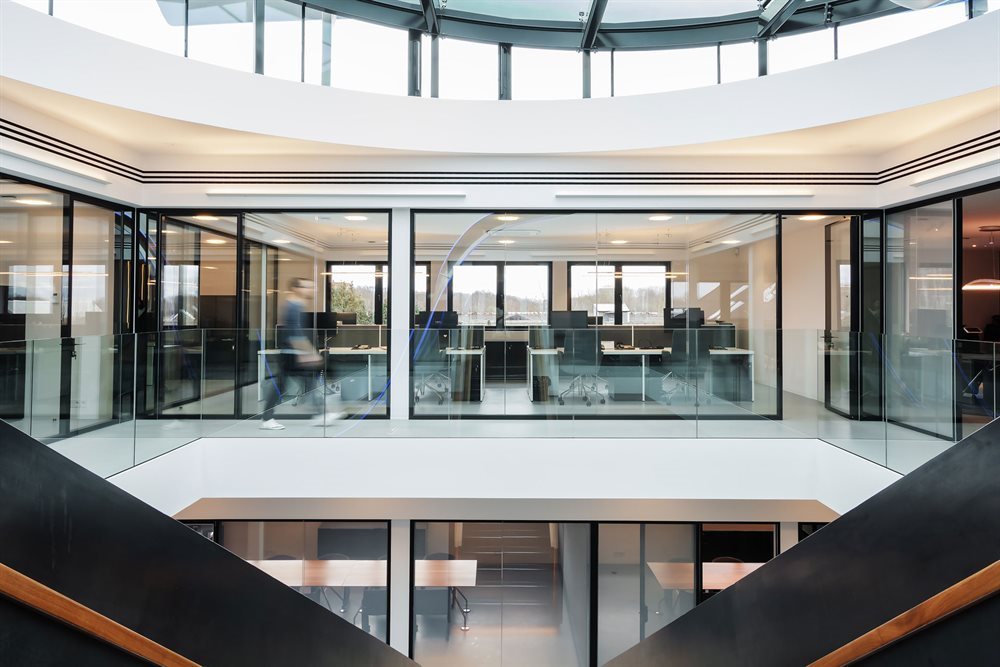 Established in 1955, and with more than 60 years of experience, Wolf Oil is an independent company with a clear vision of the future. Specialised in technologically advanced custom lubricants, it has become a leading specialist in the industry.

The meeting rooms, furnished with Canaletto walnut Nomos tables, accompanied by Plau armchairs, interface with the W80 wall system equipped with io.T. intelligence. Cento furnishings and the Vela system of responsive chairs equip the offices in combination with Graphis desks. The lounge and waiting areas are equipped with the Pons system of bar-mounted sofas, the iconic D70 and the comfortable P32 armchair, all arranged around the unusual mini version of the Nomos table.

The client also commissioned a number of custom furnishings: a 3.5 m Reception Desk in white Corian, accompanied by two white lacquer cabinets, and the oak bar counter with Corian top with black bar unit with backpainted glass door.The series production and custom furniture are framed by W80 walls in the black Elox finish with sliding, swing and LCD doors, for a total of 130 sq.m.

Location
Antwerp, Belgium

Client
Wolf Oil