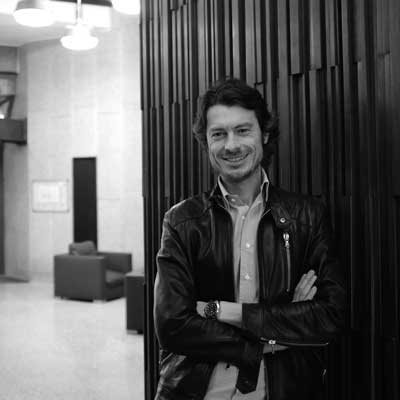 Fabio Fantolino
Fabio Fantolino startes his career inTurin where he founded his architecture studio in 2001.
The studio works in a vast range projects from architecture to interior design, from custom-made furniture to light design, meticulously meeting clients' needs.

The architectural project is the seamless mix of creativity, good culture of design, a deep knowledge of materials; both their expressive and applicative qualities, resulting the final project a perfectly balanced environment in terms of materials, volumes and light. This know-how is reflected in the projects making each unique and original as they are thought and custom-designed for their surrounding spaces. That is how Laetitia armchair was born.

Fine-tuned between the aesthetics and the client's needs, the studio's projects reflect interpretative and creative ability.