Transparency, dynamism and prestige are the values reflected in the interior design choices for the new Italian headquarters of the international company GCA Altium.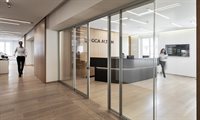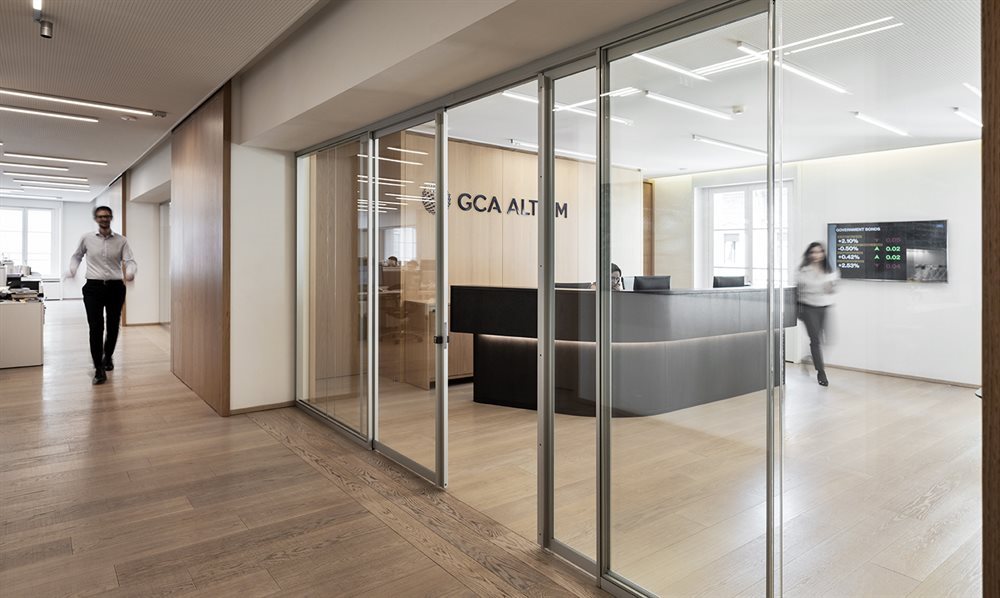 GCA Altium, a major global investment bank, has opened an Italian branch in Milan in an austere and exclusive building centrally located between Palazzo Marino and Piazza della Scala.

Inside, all the functional spaces look onto a large central "heart", an operational open space that acts as a shared, walk-through zone, promoting optimal pedestrian flow. Individual and management offices and the various meeting rooms – for institutional gatherings or quieter, smaller meetings – communicate with this hub and with one other through a series of W80 glass partition walls which organise spaces, maintaining brightness and transparency and favouring the circulation of people, information and ideas.

However, the company's business sometimes demands total privacy too: the W80 partitions guarantee excellent sound insulation with minimum visual impact, maintaining optimal technical and structural performance. This integrated system, designed by Tecno and protected by numerous industrial patents, has been adopted as an innovative solution, also envisaging future layout changes that may become necessary in response to team reshuffles or new approaches and work requirements: indeed, the partitions can be fully customised and equipped, and are also extremely easy to assemble/dismantle, facilitating subsequent reconfigurations.

The image of authority, prestige, modernity and global reach is expressed in the interior architecture just as it is in the choice of furnishings: absolving the dual function of desk and meeting table is Nomos (in the version with painted white or clear glass top), an icon not only of the Tecno catalogue but of the history of design itself. A symbol of design and industrial innovation, it won the Compasso d'Oro ADI award in 1987 and is still extremely contemporary with a unique identity.

Location
Italy
Client
CGA Altium
A&D
Matteo Fantoni
Timig
2019