Transparency and dynamism are the main features of the interiors of the international financial consulting firm based in Milan in the historic building between Palazzo Marino and Piazza della Scala.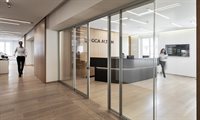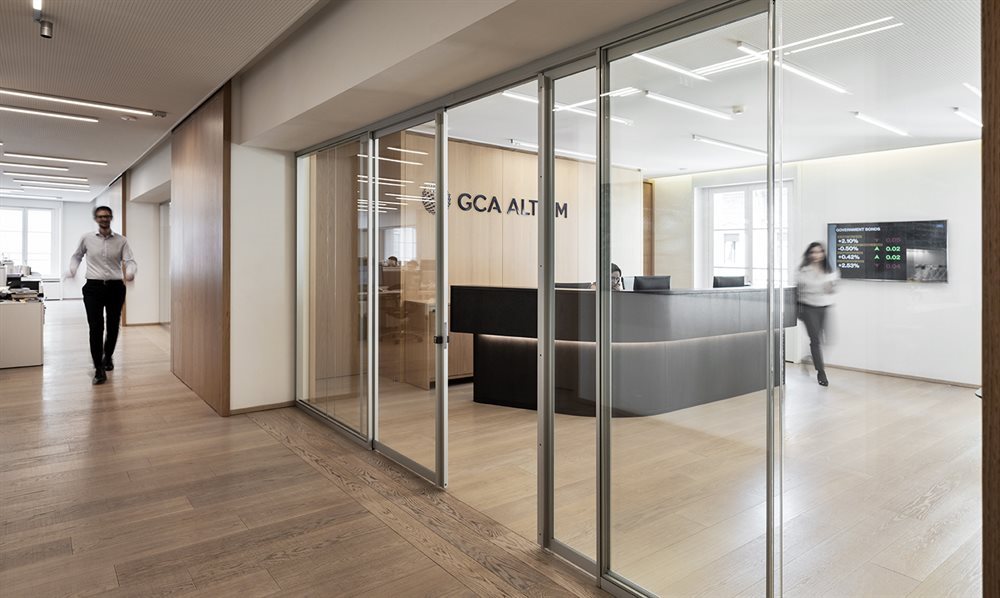 Inside, all the functional spaces look onto a large central "heart", an operational open space that acts as a shared, walk-through zone, promoting optimal pedestrian flow. Individual and management offices and the various meeting rooms – for institutional gatherings or quieter, smaller meetings – communicate with this hub and with one other through a series of W80 glass partition walls which organise spaces, maintaining brightness and transparency and favouring the circulation of people, information and ideas.

However, the company's business sometimes demands total privacy too: the W80 partitions guarantee excellent sound insulation with minimum visual impact, maintaining optimal technical and structural performance.

The image of authoritativeness, modernity and globality is expressed in the interior architecture as well as in the selection of furnishings: with the function of both a desk and a meeting table Nomos is available in the version with white lacquered top or in transparent glass, as a symbol of design and industrial innovation.


Location
Italy
Client
CGA Altium
A&D
Matteo Fantoni
Timig
2019