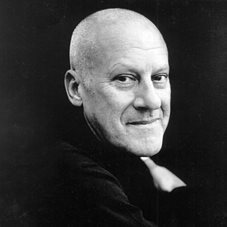 Norman Foster
With projects and awards around the world, it is with the revolutionary Nomos table that Norman Foster began his lively cooperation with Tecno, then followed by other important projects like the Stansted airport in London, the Carr d'Art in Nimes, the British Museum in London and Foster and Partners' offices in London.
노먼 포스터는 1935년 맨체스터에서 태어났습니다. 1961년 맨체스터대학교 건축 도시계획 학교 School of Architecture and City Planning를 졸업한 뒤, 헨리 장학금Henry Fellowship을 받아 미국 예일대학교에서 공부를 하게 됩니다. 노먼 포스터는 그곳에서 건축학 석사학위를 받았습니다. 그리고 1967년 런던에서 포스터 앤 파트너스를 설립하고 대표가 됩니다. 현재 전세계 20개국 이상에 프로젝트 오피스를 두고 왕성한 활동을 하고 있으며 세계적으로 그 실력을 인정받고 있습니다. 지난 40여년 동안 포스터 앤 파트너스는 도시의 마스터 플랜, 공공인프라, 공항, 예술 및 문화적 건축들, 개인 주택과 오피스 공간, 그리고 제품 디자인에 이르기까지 다양한 영역에서 활동해왔습니다. 독일 베를린에 새로 지은 독일의회건물, 홍콩 첵랍콕 국제 공항과 홍콩상하이 은행 본사, 독일 프랑크푸르트의 코메르츠방크 Commerzbank 본사, 영국 입스위치에 있는 Willis Faber & Dumas 본사 건축과 같은 프로젝트로 세계적인 명성을 얻게 됩니다.

포스터 앤 파트너스는 지금까지 390여개의 상을 받았으며, 65개 이상의 국제 공모에서 우승을 했습니다. 현재 중국 북경국제공항, 프랑스 미요 대교 Millau Viaduct, 재보험사인 스위스리 Swiss Re 타워, 런던 대영박물관, 말레이시아 페트로나스 Petronas 대학교 캠퍼스, 뉴욕 허스트 Hearst 본사, 보스톤 현대미술관Boston Museum of Fine Arts, 스탠포드대학교Stanford University 리서치 센터, 독일 드레스덴Dresden 기차역 재개발, 이탈리아 피렌체의 고속철도 철로건설 등 세계 최대 규모의 프로젝트들을 진행해오고 있습니다. 노먼 포스터는 1999년 제21회 프리츠커 건축상 Pritzker Architecture Prize을, 2002년 프레미엄 임페리얼 건축상 Praemium Imperiale Award을 수상했습니다. 그는 이미 1994년에 미국건축가회 American Institute of Architects 가 주는 골드메달을, 1983에는 왕립 골드메달 Royal Gold Medal for Architecture을, 1991년에는 프랑스 건축 아카데미가 수요하는 골드메달을 받은 바 있습니다. 1990년에는 여왕의 생일을 맞아 영국왕실로부터 기사작위를 수여 받았으며, 1999년에는 상징적이기는 하지만 런던 탬즈뱅크의 영주 Lord of Thams Bank가 됩니다.

노먼 포스터는 영국과 미국의 대학에서 건축학 강의를 하고 있으며, 런던 건축협회의 부회장, 영국 왕립예술학교 이사회 멤버, 영국 왕립건축학교 Royal Institute of British Architects 의 객원교수로 활동하고 있습니다. 런던건축재단 Architectural Association of London을 설립한 이사회 구성원이기도 합니다.