The micro-architectural system, modular and continuously reconfigurable, designed to define and organize spaces.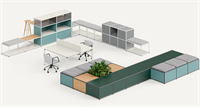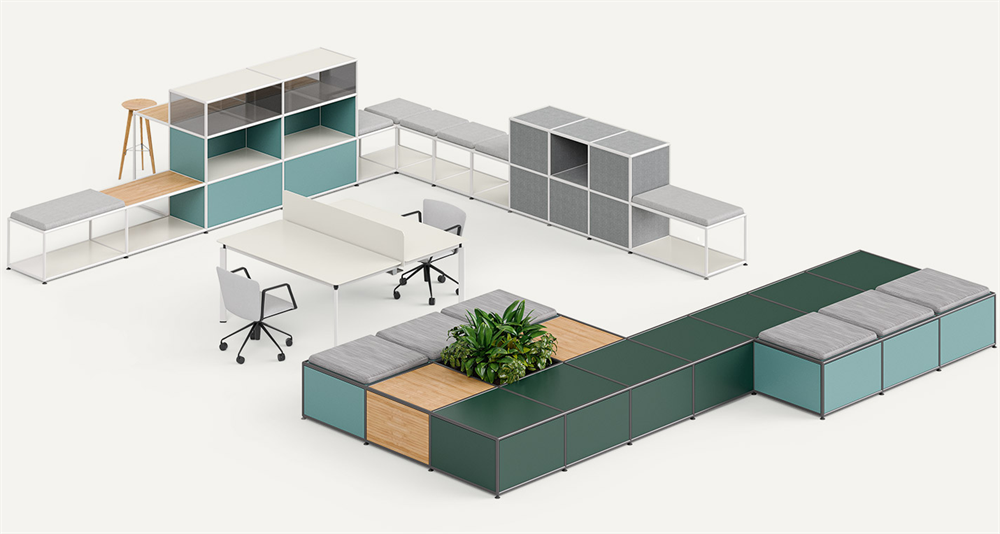 A simple and functional solution for environments that are becoming increasingly hybrid, melting-pots of activities, technologies and objects. The wide range of customizable finishes, the various options for organizing the structures, and the accessibility to electrical sockets and connectivity, endlessly resolve any space organization or function required. A flexible structure capable of solving all layout needs, to be designed on a project base, that can characterize multiple interior projects, from workplaces to homes, to educational, reception areas and airport environments.

Linea is a modular system freely generating personal configurations, designed made-to-measure with the possibility to integrate different functions and accessories - panels, cabinets, drawers, doors, shelves, desks, boards, seats, electrical sockets, lights, lockers and much more - in a wide range of materials and finishes that can be mixed and matched along each individual composition.