Creativity, sartorial craftsmanship and industry are the assets which characterize the refurbishment of the NZEB (Near Zero Energy Building) Zama Sport high-end engineering HQ, a project curated by Frigerio Design Group which conveys the brand culture with a Slow Architecture twist.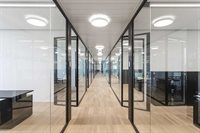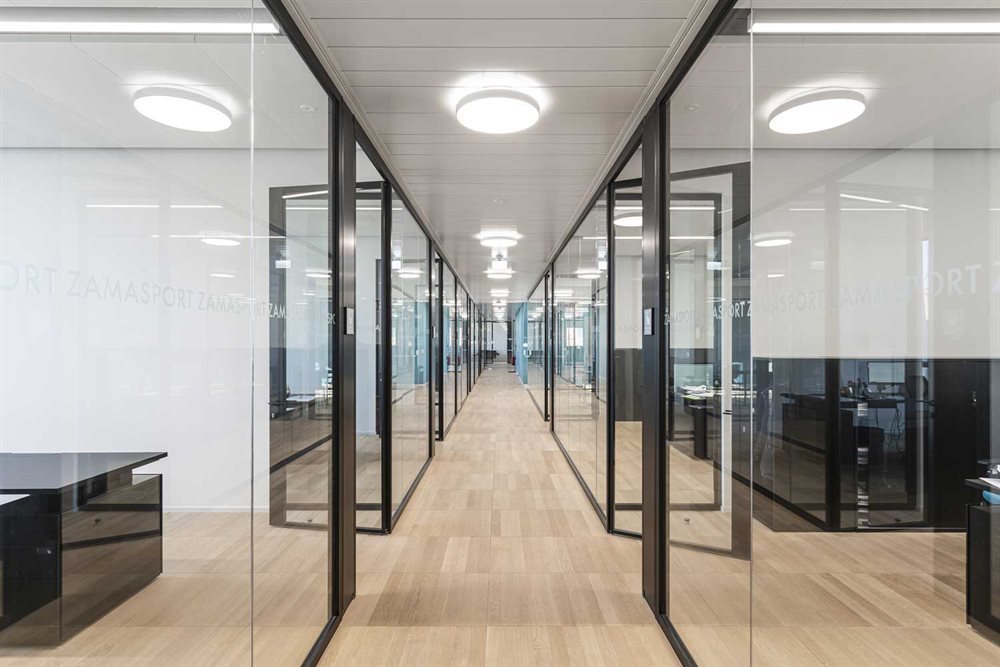 Inside the building, the use of natural light, acoustic comfort and the definition of interior micro-climates are some of the founding values for an architecture based on sustainability, where the WE partition walls and the Clavis furnishing accessories become strategic partners for the achievement and optimization of outstanding performance levels.

The WE partition wall system, chosen in the black anodized aluminum version with glazed doors, plays the starring role while defining the layout and the spaces with the aim of lighting production, operational and executive workspaces naturally, while guaranteeing the utmost transparency, modularity and multi-sensory comfort to respect the various activities and privacy requirements.

The project is completed with Clavis tables in the high version, which furnish the fitting rooms and the creative ateliers, offering a dynamic usage which fosters informal meetings and opportunities for brainstorming.

The offices, fitting rooms and meeting rooms, the waiting and relaxation areas thus become innovative workplaces designed for people, with versatile, shared spaces to generate an increasingly creative and flexible approach which contributes towards a better quality of life for employees.

Location
Italy, Novara

Client
Frigerio Design Group

Timing
2020

Photo credit
Mario Frusca