Ultramorphosis - The Office From The Future
A vision of evolving space, an acceleration of environments that have succeeded only in bringing tomorrow's solutions closer to today's organizational needs.What kind of change are we experiencing and how will design respond to this?

Find out by delving into the Tecno world:


The future is not a place in Time, but an attitude in space
In the worlds of mythology and fantasy, science and the imagination, metamorphosis is a concept that has to do with life and represents a different relationship between the self and the environment, an evolution of form and function, and of time and space. Our design approach is all about Ultramorphosis: innovation that interprets the future. Change does not worry us, in fact change is our business. And tomorrow's space our vision.


Partecipa ad Ultramorfosi
Be a part of Ultramorphosis
Participez à Ultramorfosi
Discover the spaces of the future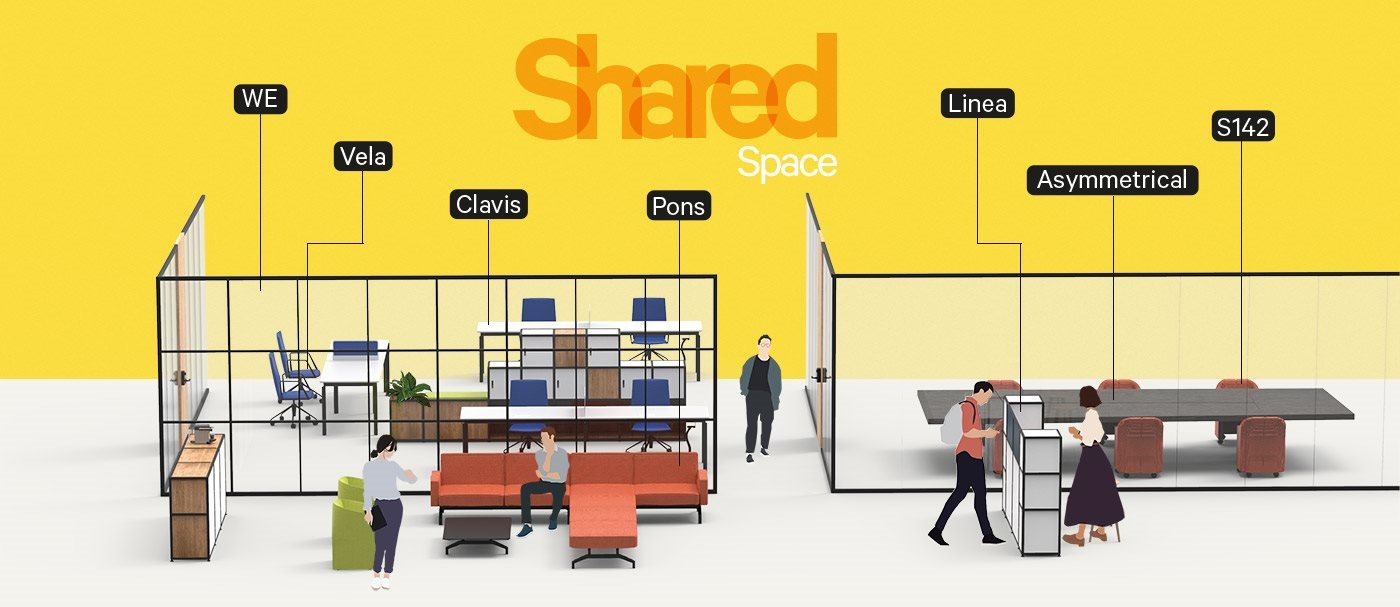 Shared Space.
A space in which to spend time together, exchange ideas and enrich one's visions. A place that welcomes nomadic people, remote working and moments of collective participation.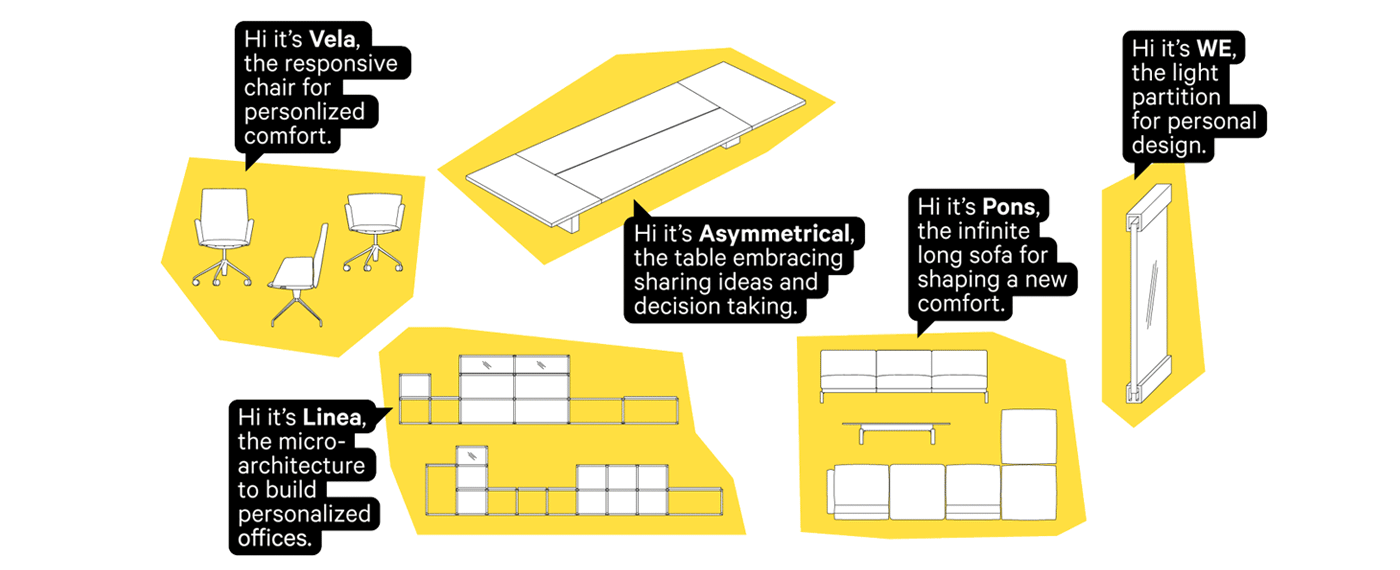 Explore the shared products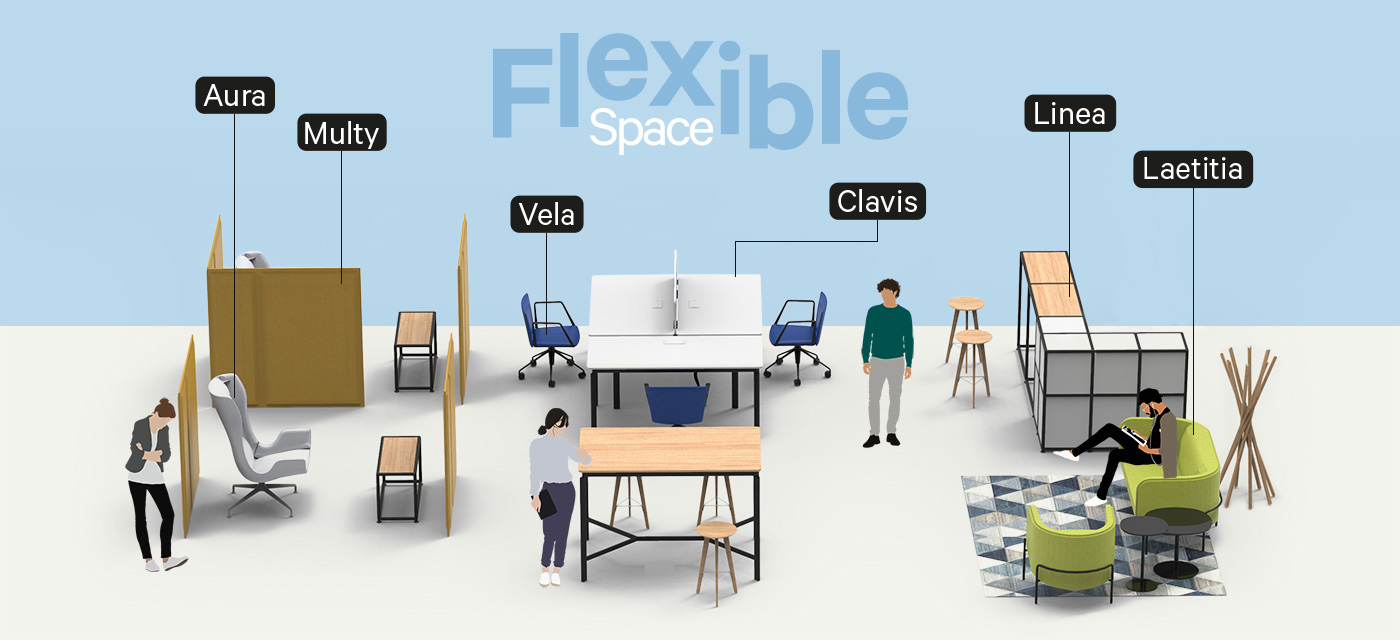 Flexible Space
A work space that continuously transforms thanks to organizational, technological and logistic upgrades.An intimate and practical place comprising tools that focus the mind on new processes, accelerated by technology.


Explore the Flexible products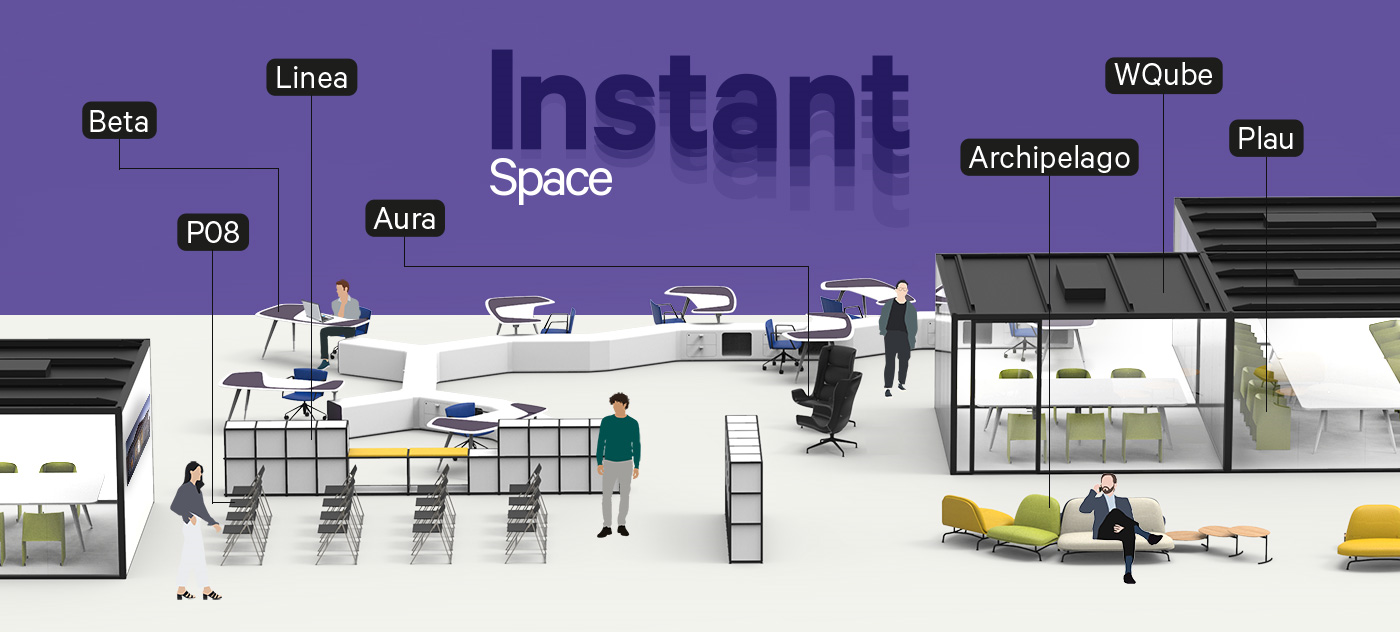 Instant Space
An independent plug-and-play work space, ultra-accessorized with built-in automation systems. A place that is a network of modular areas to be used immediately in any setting, with no need for any structural intervention.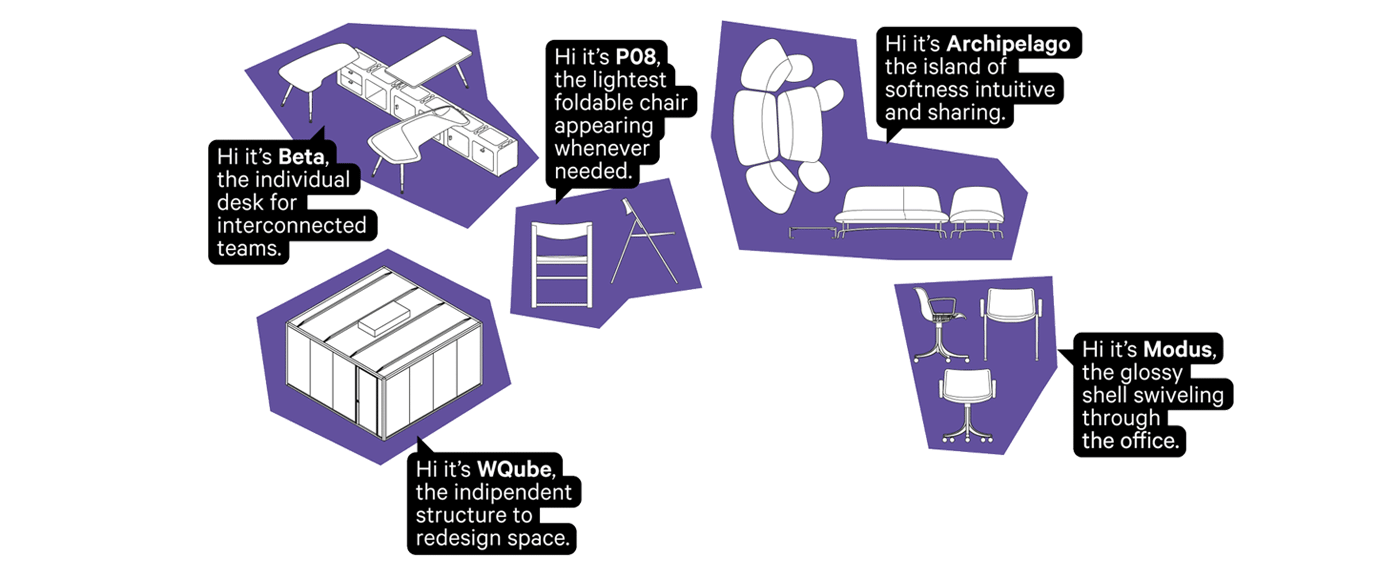 Explore the instant products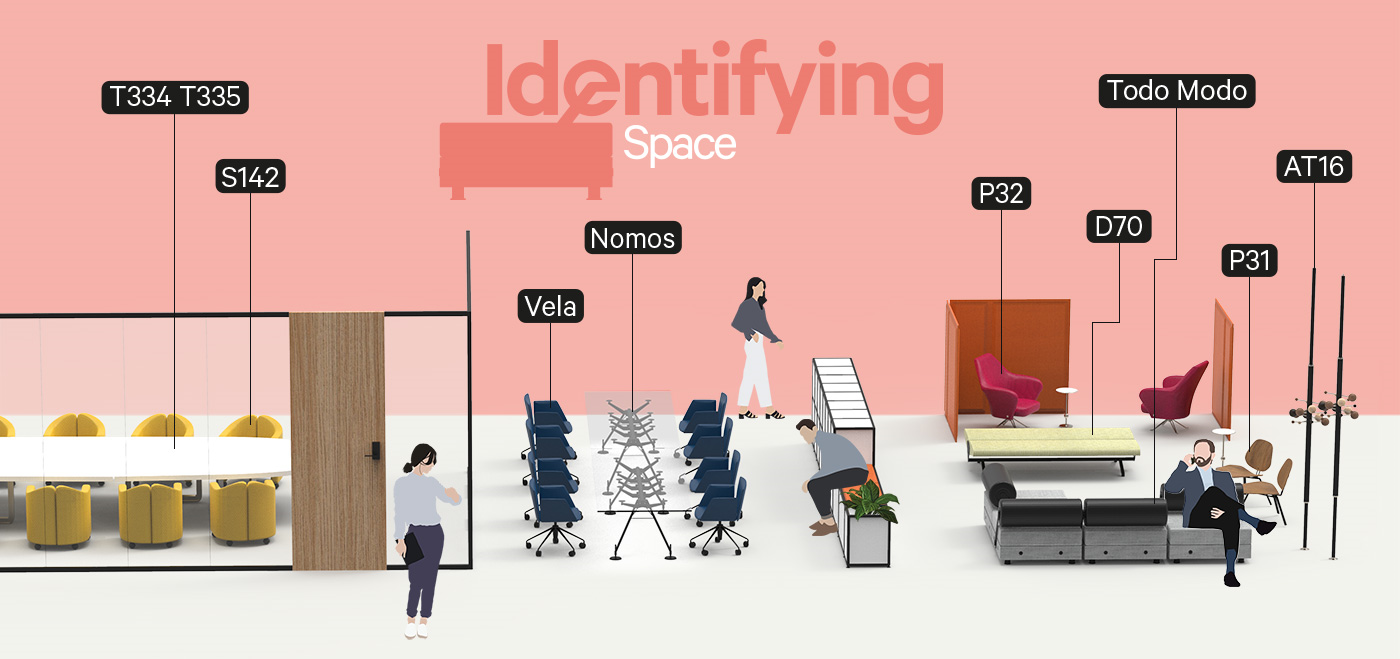 Identifying Space
A space in which one wants to spend time not only because it is attractive but because it represents an identity. A place we can call the future and in which we feel at home, with the added value of unique heritage.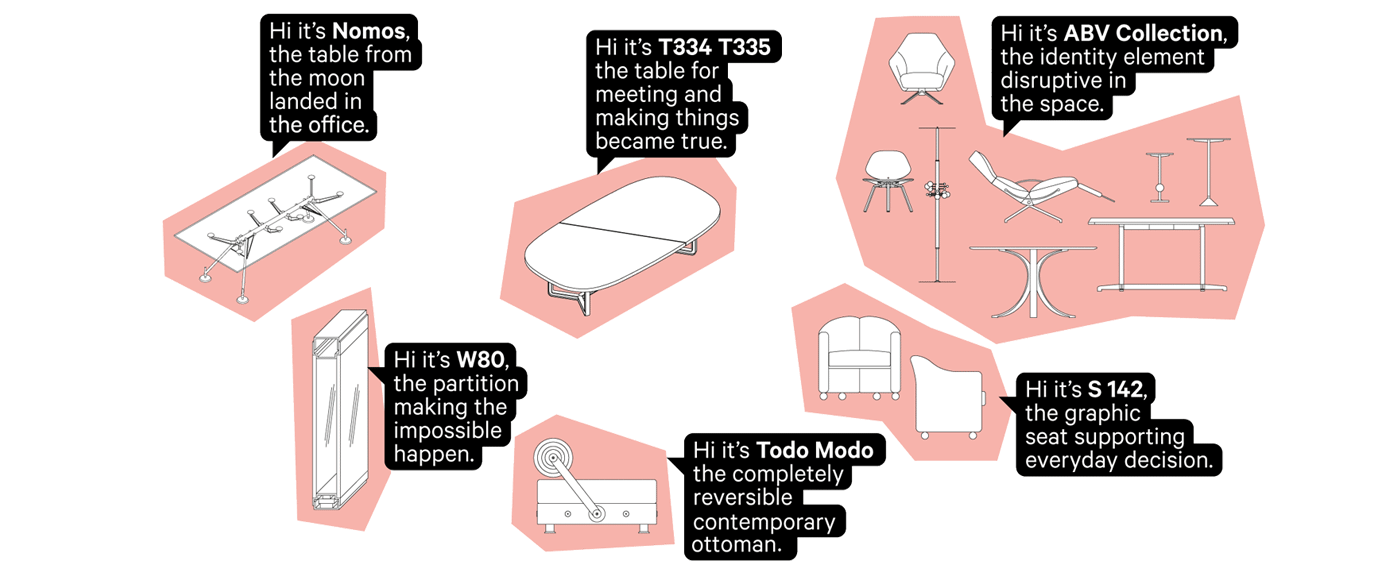 Explore the identifying products
Explore the identifying spaces