The organic workstation system, designed to give new shape to space.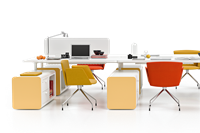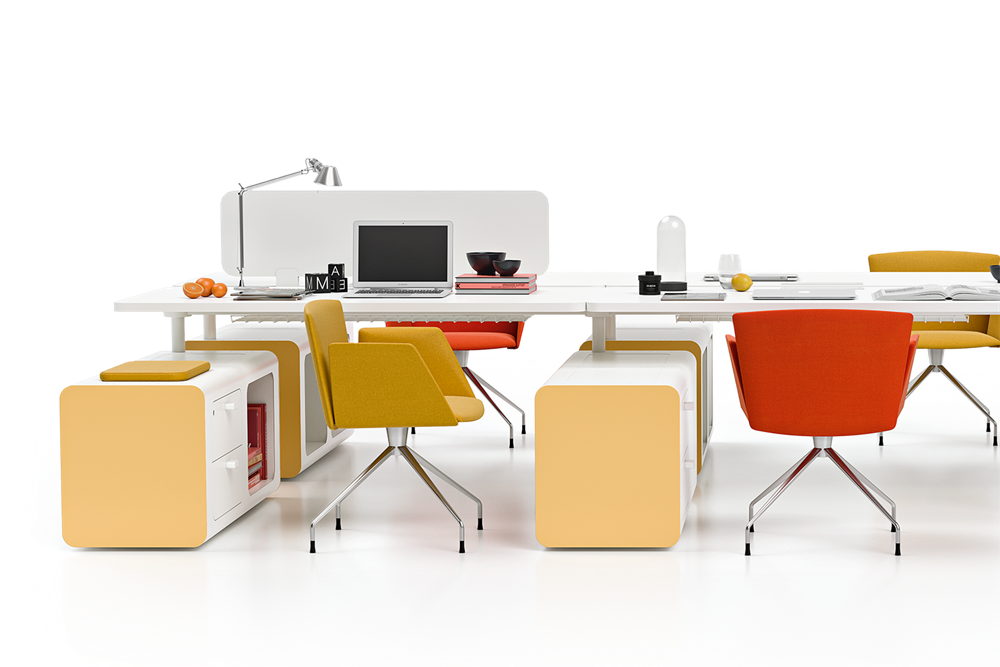 A generator of spaces: desks to work individually or reflect, collective areas to share knowledge and stimulate teamwork, tables to organize formal meetings, but also quick supports for informal gatherings or to enjoy a lunch or coffee break. The system, with its pure, functional yet visually light aesthetics, is characterized by a dynamic and slender design thanks to its soft and organic details finely studied.

Beta is based on 3 components: backbone, desks and accessories, which together create infinite possibilities of configuration and usability, introducing a contemporary approach to space and with a wide range of customization to be designed by project. In the perspective of continuous evolution, light meeting solutions and rectangular free-standing workstations stand out, implementing a horizontal and highly collaborative organization.

AWARDS
Red Dot Design Award beta, 2010
US Award beta, 2010
Good Design Award beta, 2010
Products of the same series