For the expansion and refurnishment of its New York base, Moleskine chooses the latest Tecno solutions for shared, flexible offices.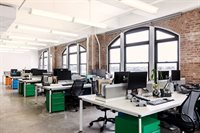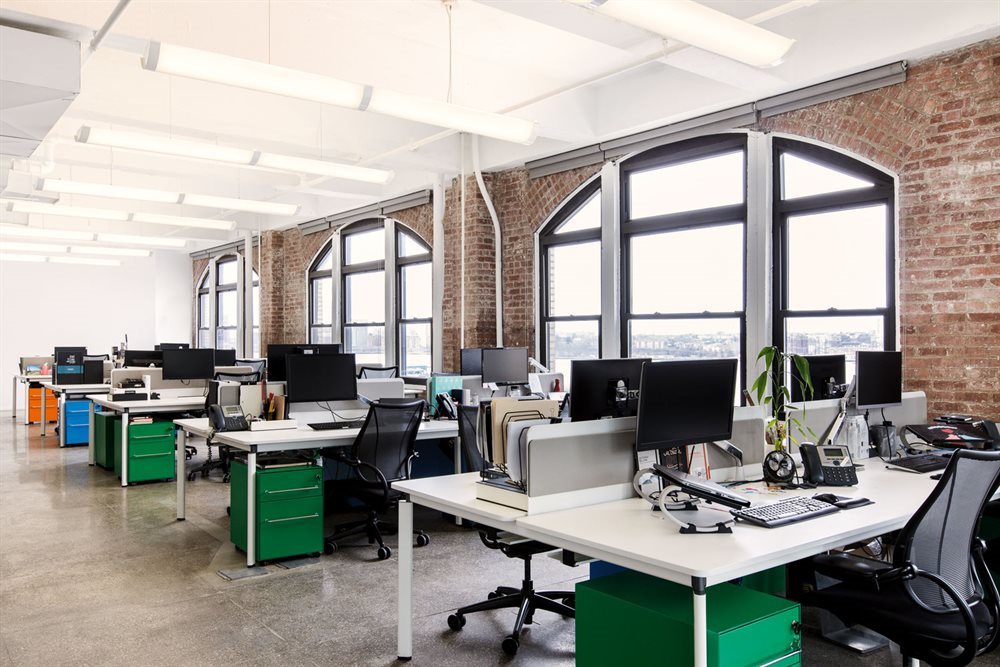 Moleskine's New York offices are housed in a classic industrial building: large windows, exposed brick walls and open spaces provide the backdrop to day-to-day activities where culture, imagination and attention to detail are the watchwords of a company that has resurrected the legendary notebook, making it a tool that aids ideas, anywhere and any time.

Indeed, according to the Moleskine corporate philosophy "just like the pioneering artists of the past, today's creative thinkers need flexible, adaptable tools in order to work freely": accordingly, the company turned to Tecno to furnish its new branch with transformable, multipurpose solutions that are designed to facilitate layout updates and team reshuffles, dealing with approaches that evolve over time.

Flexible, essential elements that accompany day-to-day life, adapting to the requirements of work organisation and people's movements: Clavis tool-free workstations are arranged in clusters of three, four or five electrified stations, creating group configurations in open spaces, or functioning as more traditional desks in individual offices.In meeting rooms the Nomos table is paired with Vela responsive chairs on castors: innovative and distinctive looking, both these Compasso d'Oro ADI award winners are perfect for plenary meetings as well as informal gatherings, offering flexibility and responsive comfort that is personalised for each user.

The W80 and WL partitions define the perimeters of the various operating spaces, creating bright work environments and making clever use of transparency to confirm, also through the interior design, an image that respects the values of a global, cross-cutting brand with a strong identity.


Location
New York

Client
Moleskine

Timig
2018