Tecno New York
Thanks to the rapid expansion of the U.S. market and recent successful bids in Los Angeles, Chicago, Huston, and New York, aside the American office in Midtown Manhattan, since 2013, opens TGlass - U.S. based fabricator in New Jersey.

Tecno USA
1201 Broadway - Suite 907
NY 10001 New York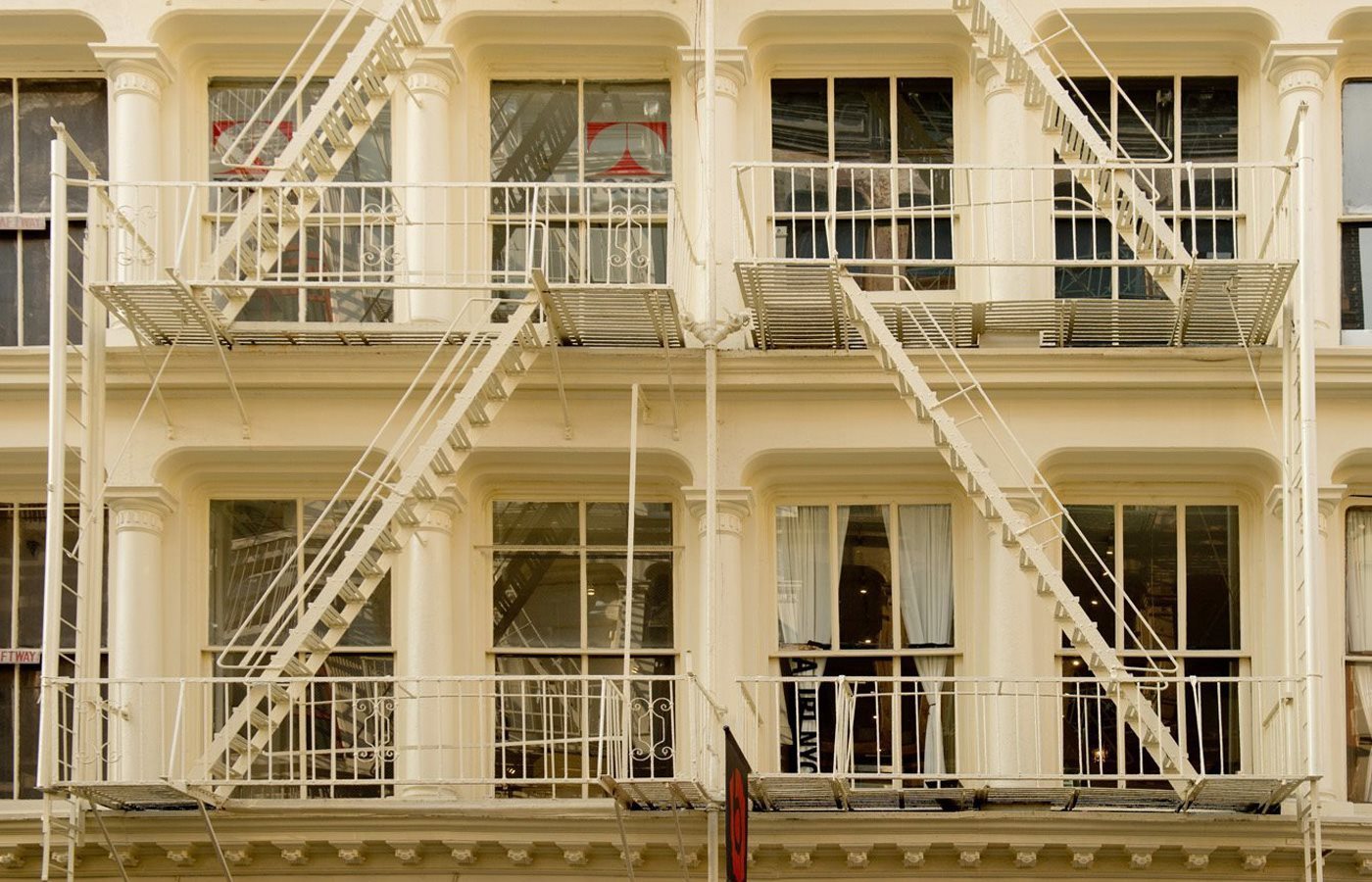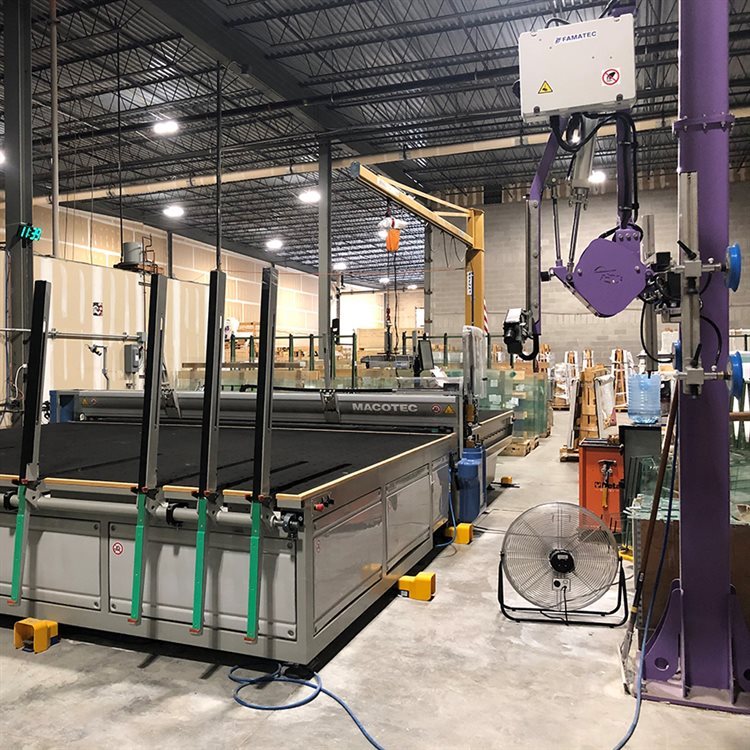 Tecno is officially a U.S. fabricator based in New Jersey
Tecno is officially a U.S. fabricator based in New Jersey Our demountable partitions and integrated wooden custom solutions will now be delivered in half the regular time. 48 hours for laminated glass (featuring high acoustical value and field-cut capabilities), 6 to 8 weeks lead-time on extrusions and door components.

Tecno U.S. is located in Somerset (New Jersey), a strategical hub just one hour outside of New York City.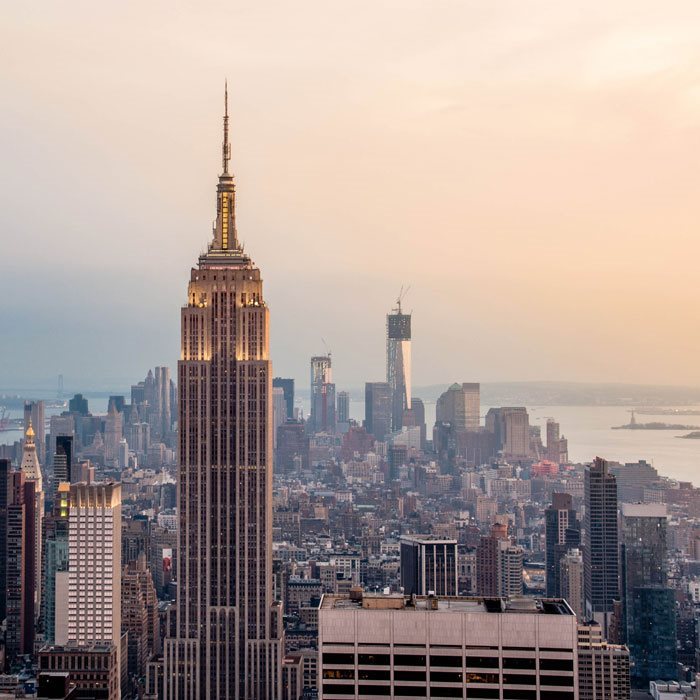 The city of skyscrapers
The space is strategically positioned in the city's nerve centre in Midtown Manhattan, one of the five administrative boroughs of the city of New York, and the most densely populated. Also acknowledged as the most important area, home to the Empire State Building, it is famous for being the city of skyscrapers owing to the huge number of towering buildings it houses. It is therefore no accident that the company chose it as its design space and innovation hub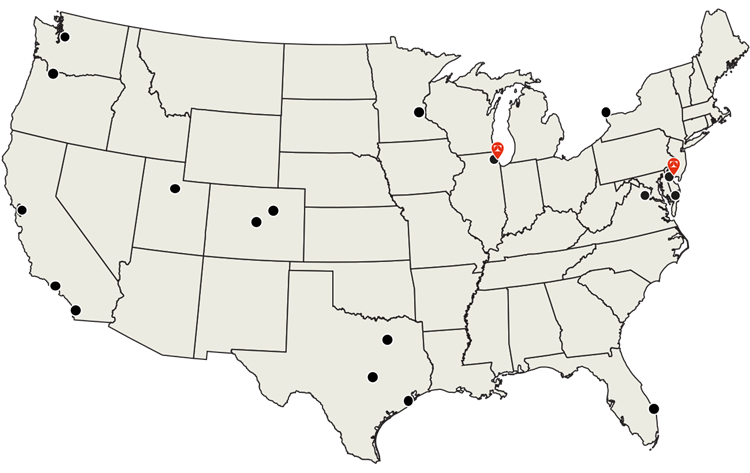 Creativity and talent headquarters
With the main manufacturing facility in New York and a small branch in Chicago, Tecno is a fully-fledged partner for the most prestigious American projects for tech firms, law firms, real estate developers, building owners, co-working spaces, as well as our distributors, furniture dealers, independent representatives and last but not least, top architecture firms such as Gensler, Diller Scofidio + Renfro, FX Fowley and A + I.
The installations around the entire country testify the company's leadership as a one-stop shop for architects, developers and contractors looking for custom solutions for the workplace, public buildings and the home.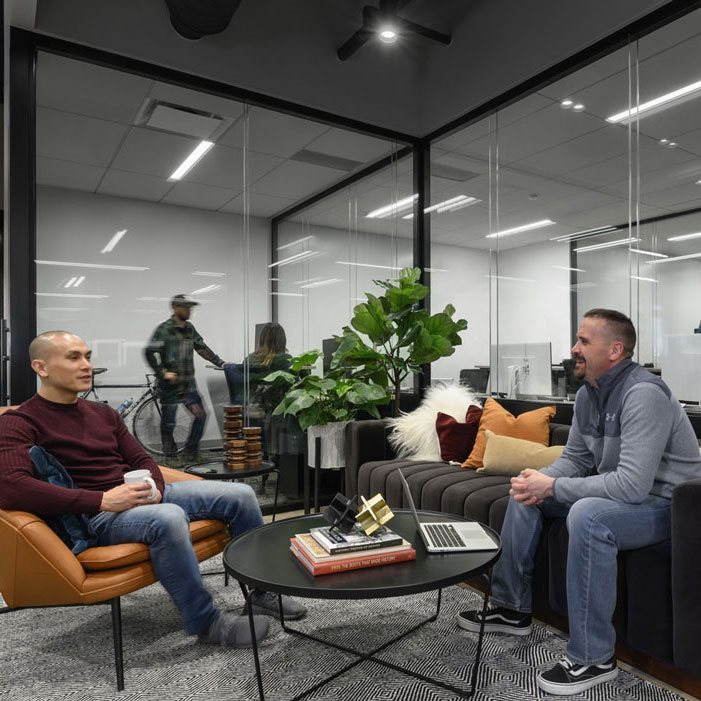 Our community
Designing the future means investing and that's the reason the company has always partnered up with designers, engineers and developers to create projects and conceive thousands of solutions that always incorporate an active approach involving listening to all stakeholders because it is through dialogue that the brand can develop not just products or interiors but a total experience of work life and of the relations that carry it forward. This is how the brand accomplishes huge projects that involve the most diverse range of investment companies, banks and public sectors such as Common Ground, Moleskine, Safilo, Boston Consulting, Artic Trasport, Porcelanosa and many others.