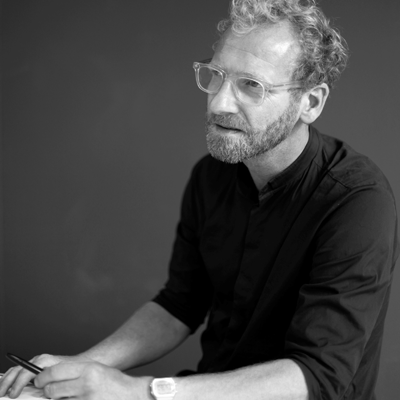 Cosmas Bronsgeest
Cosmas Bronsgeest is a Netherlands based designer with branches in Amsterdam, Harderwijk and Warsaw, always looking for the perfect solution to combine aesthetics, function and construction.
The work of the architect explores materiality and spatial quality while being referential to identity, environmental and contextual prompts. It is characterized by sculptural statements and digital technology in mostly minimalist environments which leads the architect in collaboration with Tecno to realise Wolf Oil headquarter in Antwerp. Walking through the office Nomos tables, Vela chairs, Graphic desk and much more are the products defining the innovative and technological space surrounded by W80 partition walls.

Today Cosmas is focussing on the design of offices and trade show boots as well as exploring the possibilities of sustainable stand construction methodologies in new partnerships.