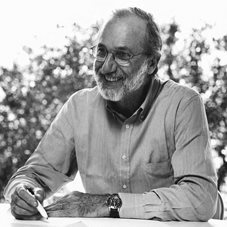 Renzo Piano Building Workshop
The cooperation between the famous master Renzo Piano and Tecno started in year 2000, with an exhibition in the Centre Georges Pompidou - Paris, with tables and suspended panels especially designed for that location.
Renzo Piano was born on September 14, 1937 in Genova.
He graduated in 1964 at the Politecnico in Milano. During the university time, he worked in the studio of Franco Albini, and completed his practical training by spending time on his father's building sites-
Between 1965 and 1970, he undertook many research and business trips to the United States and Great Britain. It was during this period that he also met Jean Prouvé, with whom he established a friendship that has had a great influence on his work.
In 1971 he founded the "Piano & Rogers" studio, with Richard Rogers, his partner on the Pompidou Centre project in Paris. In 1977 he founded the "Atelier Piano & Rice", with Peter Rice, an engineer who worked with him for many years and co-operate on many projects until his demise in 1993.
Most lately he has established the "Renzo Piano Building Workshop", with offices in Paris and Genova, with a staff of about one hundred people (architects, engineers, specialists…) in strict co-operation with a number of associate architects to whom he has been linked for many years.
His many awards include the Pritker Prize, presented by President Clinton at the White House in 1998.