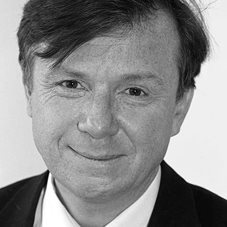 Jean-Marie Duthilleul
In 1995 the french architect and engineer Jean-Marie Duthilleul made the renovation project of the french railway stations SNCF: he designed the public seating system RS, produced by Tecno and nowadays spread around the world.
Jean-Marie Duthilleul was born in France in 1952 and can boast a significant university career during which he obtained three degrees in less than five years (1975, Engineering at the Ecole Polytechnique; in 1977, Civil Engineering at the Ecole des Ponts et Chaussées; in 1979, Architecture at the Ecole Nationale Supérieure des Beaux-Arts).

For five years he worked at the General Secretariat of the Groupe Central des Villes Nouvelles(Central Group of New Communes) where he was head of department of Development and Architecture, coordinating projects of wide application such as, for example, the 1989 World Fair in Paris.

In the early nineties he joined SNCF (Société Nationale des Chemins de Fer – National Railways) where for five years he was Director of the Construction Department.

At present, Duthilleul is Director of the Urban Development Department and Chief Architect at SNCF and is therefore responsible for all the studies relative to development and urban architecture for SNCF. At SNCF, among the many projects coordinated by Duthilleul we can mention: Gare Montparnasse, Gare du Nord, the new stations at Lille-Europe, Roissy, Chessy-EuroDisneyland, as well as the stations for TGV Atlantique and those for TGV Mediterranèe (Valencia, Avignon and Marseilles).

In 1998, following Jean-Marie Duthilleul's designs, for SNCF Tecno produces RS, a seating system for waiting passengers: single seats on a modular bar, for both interiors and exteriors.


Since 1997 Duthilleul has been Chairman of AREP, a multi-disciplinary engineering office, active in three different areas, from urban planning and construction to design to urban furnishings.

Jean Marie Duthilleul is also an academic. In fact, he teaches "Theory of Building Structures" at the Ecole des Ponts et Chaussées in Paris.